Associate Degrees in Healthcare Administration in Colorado
Strong management is a necessity in any field, especially an industry that's growing as quickly as healthcare. Healthcare facilities include clinics, hospitals, nursing homes, and health insurance companies, and all of them need the proper support to navigate recent legislative changes. There are several types of health administration degrees in Colorado, and an Associate's degree can help you explore entry-level career paths and get experience at local institutions.
Ready to find out more? Contact schools below to discover how you can earn an Associate's degree in healthcare administration in Colorado.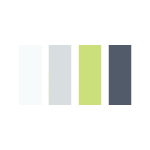 Requirements for Health Administration Programs in Colorado
Once you decide to pursue an Associate's degree, it's important to select a school whose learning outcomes and goals are in line with your career goals. Some of the core topics and subjects tackled in Colorado programs include medical office management, ethics in healthcare, information technology, healthcare finance, and healthcare law.
After studying theory in the classroom, you may get the chance to put it to work by completing an internship. An internship is a great opportunity to put your education into practice and learn from those who are active in the healthcare administration industry. Some students even secure post-graduation employment at their internship site.
Online education is a viable option for busy professionals who may not be able to attend conventional in-person classes. When you earn a healthcare administration degree online, you can connect with other students on class forums and set your own weekly study schedule. Whether you decide to get your degree in person or online, course requirements may be similar across the board.
Courses Offered in Colorado Healthcare Administration Degrees

Healthcare Terminology
Healthcare Delivery Systems
Healthcare Administration and Management
Managing Healthcare Resources
Healthcare Informatics
Healthcare Law, Policy, and Regulations
By the time you complete your 60 required credits, you should be ready to apply for entry-level jobs in healthcare management. Compare Colorado school options below, and reach out to schools that interest you.
Paying for School in Colorado
Associate's degree programs tend to be fairly affordable, particularly since most students only need to attend for two years to graduate. However, you may further reduce your education expenses by applying for scholarships and grants.
The Parkview Foundation Scholarship is open to Colorado students studying healthcare. If you plan on using your education in a human resources career, you may benefit from grants offered by the Colorado Healthcare Association for Human Resource Management.  Students in the southwestern part of Colorado may apply for aid through the Southwestern Colorado Area Health Education Center.
Healthcare Administration Jobs in Colorado
There are many options to check out after finishing your healthcare Associate's degree program in Colorado. With specialized training in healthcare technology and information processing, you may do well as a medical records technician. The average salary for a medical records technician is $47,800 per year (Bureau of Labor Statistics, 2016). Job openings may swell 32% by 2024 (O*Net, 2016).
With your management training, you could help medical offices run more smoothly as an administrative services manager. By 2024, job openings may jump 21% (O*Net, 2016). The Bureau of Labor Statistics reports an average income of $100,490 per year (2016).
Patient representatives have daily contact with patients, often providing help with billing issues, insurance, and paperwork. Demand for patient representatives is expected to jump 27% by 2024 (O*Net, 2016). They claim an Associate degree in healthcare administration salary of $34,830 (BLS, 2016).
Current Issues in Colorado Healthcare
As Colorado faces new challenges and issues in healthcare, medical managers and administrators are ready to step up to the plate and provide solutions. Colorado has a number of rural clinics that provide care to thousands of rural patients each year (The Herald Times, 2016). These clinics have unique needs that larger clinics do not face.
Colorado is a mover and shaker in this industry. Working in healthcare may give you the chance to take part in innovative measures and legislation. Colorado is one of the first states to vote on a single-pay healthcare law that would improve access (Bloomberg BNA, 2016).
You're ready to make an impression on the healthcare industry and start a career you love. Use the Colorado school listings below to contact local health administration programs that can get you on the right path.
Top Health Administration Schools
{{ school.SchoolName }}
See more programs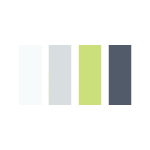 Additional Health Administration Schools in Colorado
Colorado
Bachelor of Science in Health Care Management
Associate of Applied Science in Health Information Technology
Associate of Applied Science in Health Information Technology