Associate Degrees in Healthcare Administration in Connecticut
If you're interested in working in the healthcare industry, there are many options to consider. With career paths that focus on administration, patient care, finance, and supervision, you can find an option that makes the most of your natural talents and career goals. With a Connecticut healthcare administration degree, you may get a head start on your career in management and administration.
Contact healthcare administration programs below for more information.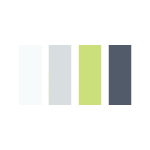 Requirements for Health Administration Programs in Connecticut
An Associate's degree in health administration is a popular and effective way to learn the core ideas of this field while gaining hands-on experience. An Associate's degree generally includes between 60 and 70 credits, which most students can complete in four semesters.
Theory is a big focus of this program, since you must learn about proper healthcare terminology, Connecticut healthcare law, and management theories. However, that doesn't mean that practical experience is forgotten.
In fact, many Connecticut schools require or recommend that students complete an internship prior to graduation. By working as an intern at a local healthcare facility, you can get to know local leaders in this field and discover how you can improve your skills and become a more effective leader.
Your curriculum of courses should touch on the learning goals and outcomes of your program. The courses listed below are commonly required at this level of study.
Associate's in Health Services Coursework
Introduction to Healthcare Systems
Medical Insurance and Reimbursement
Electronic Health Records
Pathophysiology
Medical Coding
Quality Management
Health Information Management
Medical Terminology
Ready to take the plunge and get into the field of health management?
Contact healthcare administration schools and programs in Connecticut below for more information.
Paying for School in Connecticut
Whether you attend a public or private school for your Associate's degree, it's important to work out funding ahead of time so you can focus on your studies. If you fall within certain income brackets, you may qualify for federal grants, which do not have to be paid back.
You may also look into scholarships and grants offered by local healthcare employers and associations. The Connecticut Chapter of the Healthcare Financial Management Association awards scholarships to health administration students who plan on working in healthcare finance. The Hospital of Central Connecticut funds grants for local healthcare students and hospital employees.
Healthcare Administration Jobs in Connecticut
Healthcare administration schools in CT may prepare you for a wide variety of entry-level health management jobs. The more experience you have in this field, the more likely you are to be able to tackle high-level jobs with higher salaries.
Some students pursue jobs as medical records technicians, a field that requires strict adherence to Connecticut law and an understanding of patient privacy. By the year 2024, job openings for medical records technicians may jump 10% (O*Net, 2016). The average salary in this role is $45,580 per year (Bureau of Labor Statistics, 2016).
With experience and seniority, you may look into becoming an administrative services manager. O*Net reports an expected 7% boost in job openings by 2024 (O*Net, 2016). Administrative services managers earn an average of $104,890 per year (BLS, 2016).
Patient representatives generally work at front desks or answer phone calls and help patients with billing issues. They claim an average income of $39,660 per year (BLS, 2016). Demand may increase 8% between 2014 and 2024 (O*Net, 2016).
Current Issues in Connecticut Healthcare
When you look at the news, it's clear that healthcare is a major topic in Connecticut. A recent study that examined healthcare across the country found that Connecticut is one of the 20 best states in the country for healthcare accessibility (Patch, 2016).
With recent changes in health insurance laws, experts have been looking at how consumers use health insurance. A Connecticut study found that people in the state healthcare exchange use services at a far higher rate than those with private insurance (WNPR, 2016).
This is the time to learn more about the career you've always wanted.
Reach out to accredited healthcare administration schools in Connecticut below.
Top Health Administration Schools
{{ school.SchoolName }}
See more programs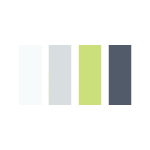 Additional Health Administration Schools in Connecticut