Associate Degrees in Healthcare Administration Degrees in Delaware
With the introduction of the Affordable Care Act, many Delaware residents have signed up for health insurance for the first time, leaving them in need of care providers and medical facilities. Strong management is essential for Delaware facilities that are trying to keep up with patient demand.
If you have ever considered a career in healthcare administration and management, this is the time to learn more about accredited healthcare administration schools in Delaware.
Check out the list of schools below to contact programs near you.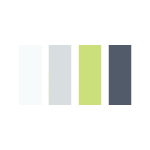 Requirements for Health Administration Programs in Delaware
An Associate's degree is a flexible education path that gives you the option of advancing your education in the future or getting right into the workforce with entry-level jobs. You may be able to complete your training in as little as two years, since most degree programs require approximately 60 credits.
Although course names do vary between schools, the classes listed below are similar to the core classes offered across Delaware.
Associate's Health Administration Course Options
Medical Terminology
Philosophy of Managed Care
Medical Coding Concepts
Business Communication
Reimbursement and Financing in Managed Care
Healthcare Quality, Outcomes, and Accreditation
Patient Safety in Healthcare
Principles of Risk Management
You can also benefit from practical experience options in Delaware. As a health administration student, you may take part in exercises and case studies that help you apply your knowledge to real situations. If you secure an internship, you can get a firsthand look at how Delaware healthcare employers work.
Take the first step toward a rewarding career now. Find out how you can earn a Delaware health administration degree by contacting schools below.
Paying for School in Delaware
With a little bit of work, you can uncover healthcare scholarships in Delaware that can offset some of your educational expenses. The Delaware Healthcare Association selects student members for scholarships and helps members find information on employer scholarships. Bay Health Medical Center is one of many Delaware employers with scholarship options for employees and students.
Healthcare Administration Jobs in Delaware
At this point, you may be wondering, "What can I do with an Associate's in healthcare administration?" Overall, the job outlook for Associate's-level careers is positive. By the year 2024, demand for health information technicians may increase 13% (O*Net, 2016).
During this timeframe, job openings for administrative services managers may see a 10% boost (O*Net, 2016). O*Net predicts an 11% increase in patient representative jobs (2016).
The average salary for a Delaware health information technician is $39,240 per year (Bureau of Labor Statistics, 2016). Administrative services managers report a mean annual income of $110,100 (BLS, 2016). In Delaware, patient representatives bring in an average annual income of $35,400 (BLS, 2016).
Current Issues in Delaware Healthcare
When you start pursuing Associate's in healthcare administration jobs, you may find that your area of expertise can really help local healthcare employers navigate changes in the national healthcare system. Four of Delaware's largest health systems recently formed an alliance, a move that may significantly change the structuring of facilities throughout the state (Delaware Online, 2016).
Delaware recently created a program to increase the knowledge of healthcare employees and the amount of healthcare workers in the state. This program is known as Triple Aim +1 for Healthcare (Udel, 2016). This program focuses on the need for care practitioners and managers at all levels of healthcare.
With the right training, you may have the opportunity to make a big difference in Delaware healthcare.
Use the list of schools below to find training programs near you and contact them to get started.
Top Health Administration Schools
{{ school.SchoolName }}
See more programs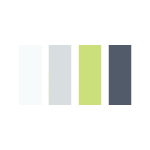 Additional Health Administration Schools in Delaware
Delaware
Doctor of Philosophy (PhD) in Nursing Science
Master of Business Administration - Healthcare Concentration

(online)
Bachelor of Science in Allied Health Management
Master of Business Administration: Health Care Administration Concentration