Associate Degrees in Healthcare Administration in Washington DC
Health administration is a major industry in every part of the United States, but it's even more important in Washington DC. New legislation is often implemented in Washington DC before it is rolled out across the country, and healthcare managers must be ready to adapt quickly and effectively to changes in local and federal laws.
Use the list of Washington DC healthcare administration programs below to get started in this field.
Just click to get in touch with programs that can help you explore a new healthcare career.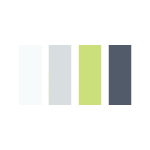 Requirements for Health Administration Programs in Washington DC
To graduate with an Associate's in healthcare administration in Washington DC, you need to meet specific credit requirements. A school requires, at minimum, 60 credits. However, some schools in this area do require more credits. As a traditional full-time student, you may complete your education in two years.
If you earn an online Associate's in healthcare administration, you may complete your training in as little as 18 months, since many online programs have accelerated class options. While earning your degree, you may take courses like those listed below.
Courses Offered in DC Healthcare Admin Programs
Health Informatics
Health Records
Analyzing Healthcare Processes
Healthcare Management
Legal Aspects of Healthcare
Once you graduate with an Associate's degree, you should be well-educated in management techniques, healthcare law, customer service, and medical ethics.
Find a degree program that fits your needs below.
Paying for Health Admin School in Washington DC
One benefit of living in Washington DC is the wide variety of scholarships you have available to you. Federal aid is a good place to start, since it does not have to be repaid and is based on financial need. Once you have found out which grants you qualify for, you may start to apply for scholarships through your school and local employers.
Top Healthcare Administration Jobs in Washington DC
As the center of health management and administration, Washington DC has many exciting career paths for new graduates like you. The region enjoys a strong job outlook, which may continue for several years.
By 2024, demand for health information technicians is expected to swell 16% (O*Net, 2016). Between 2014 and 2024, job openings for administrative services managers may see a 6% boost (O*Net, 2016). During this time frame, O*Net anticipates a 9% increase in job openings for patient representatives (2016).
Salaries in Washington DC are significantly higher than averages across the country. Health information technicians earn an average of $69,290 annually (Bureau of Labor Statistics, 2016). The average income for an administrative services manager is $105,720 per year (BLS, 2016). Each year, patient representatives bring in a mean income of $43,070 (BLS, 2016).
Current Issues in Washington DC Healthcare
Since Washington DC is the main place for healthcare legislation, you may get to explore many new issues and challenges in this region. In response to issues with healthcare costs, legislators have proposed a plan that would improve transparency in pricing (The Times & Tribune, 2016). This plan involves using cost estimators to help patients prepare for expenses.
This is the time to pursue a DC Associate's in healthcare admin.
Contact top Washington DC schools to start your degree.
Top Health Administration Schools
{{ school.SchoolName }}
See more programs