Associate Degrees in Healthcare Administration in Florida
Florida has an extremely complex and multilayered healthcare system, one that must equally serve the needs of young families, single adults, and the state's growing elderly population. Balancing priorities can be tough, which is why strong administration is a necessity in every health facility.
Find out how you can earn an Associate's degree in health administration and tackle the issues in Florida healthcare by contacting the schools you see on this page.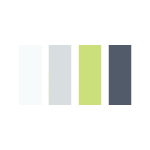 Requirements for Health Administration Programs in Florida
If you're looking for a quick way to qualify for entry-level jobs in health administration management, consider how an Associate's degree could help you reach your goals.
You may be able to complete your Associate's degree in approximately two years, allowing you to start working and putting your new skills to work. Many undergraduate programs have credit transfer agreements that allow you to pursue a Bachelor's degree down the road.
By the time you graduate with an Associate's in health administration, you should have at least 60 credits in courses that explore general education topics, health administration techniques, and healthcare law in Florida.
Course Options
Principles of Healthcare Accounting
Medical Ethics
Healthcare Organizations
Managed Care
Management in Healthcare
Healthcare Finance
Medical Terminology
It's important to get some type of practical experience before you graduate. Not all schools require an internship or practicum course, but you should still make it a priority.
This type of experience can help you build bridges with potential employers, figure out what professional skills you can offer employers, and give you valuable experience for your CV. If you plan on earning an online Associate's in healthcare administration, you may still be able to get local experience by reaching out to healthcare facilities and institutions.
Are you ready to take the first step toward a Florida Associate's in healthcare administration degree?
Check out local and online programs below. Reach out to schools that can help you achieve your goals.
Paying for School in Florida
After you get accepted to a health administration program, it's time to get the ball rolling on financial aid. If you demonstrate financial need via the FAFSA, you may qualify for federal grants. You can also apply for financial aid through your school. Local organizations often have funding for Florida healthcare students.
The Florida Health Care Association awards scholarships to local students, and Florida Hospital has scholarship funds for employees and selected students.
Healthcare Administration Jobs in Florida
Whether you earn your Associate's in healthcare administration online or in person, you may use your education to explore several exciting career paths. Salaries vary quite a bit between health careers, so you may want to consider your career goals and tailor your education to the specific job title you want.
Health information technicians in Florida earn an average salary of $39,830 (Bureau of Labor Statistics, 2016). An average salary of $106,820 per year is reported for administrative services managers (BLS, 2016). Florida patient representatives bring in a mean annual income of $30,530 (BLS, 2016).
The job outlook in Florida is extremely strong, so this is definitely a good place to get established. By 2024, job openings for health information technicians may increase 24% (O*Net, 2016). O*Net predicts a 19% boost in demand for administrative services managers and a 22% increase in job openings for patient representatives during this time (2016).
Current Issues in Florida Healthcare
As an aspiring health administration professional, it's important to keep up on Florida healthcare news and understand the latest challenges in this industry. Florida has a large rural population that tends to be underserved by conventional healthcare facilities, leading to a $1 million grant for institutions to increase services to this population (Florida Today, 2016). This comes at the same time as nationwide healthcare rankings are released, triggering major efforts to boost Florida's rankings (Biz Journal, 2016).
Now is the time to plan for your future and get involved in Florida healthcare.
Reach out to healthcare administration schools in Florida to find out more.
Top Health Administration Schools
{{ school.SchoolName }}
See more programs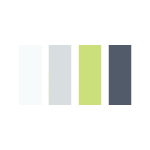 Additional Health Administration Schools in Florida
Florida
Health Care Management
Health Information Technology- Associate of Applied Science
BS - Health Services Administration
Graduate Certificate - Health Services Administration
MS - Health Services Administration
MS/MPH - Health Services Admin/Public Health