Associate Degrees in Healthcare Administration in Georgia
When you're looking for a job in a growing industry, it's important to look at services that people need regardless of their income, age, or background. That's why the field of healthcare is growing so quickly all over the country. Everyone can benefit from preventative care and affordable emergency care. With recent changes in legislation, this may be one of the best times to pursue a career in this field.
Learn more about becoming a health care manager by contacting health care administration schools in Georgia.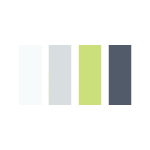 Requirements for Health Administration Programs in Georgia
An Associate's degree is one of the most time-efficient ways to get started in a field you are passionate about. In roughly two years, you can develop your critical thinking skills, take core classes in your major, and start to learn from those who have been successful in your industry.
At minimum, an Associate's degree program must include 60 credits, but many Georgia schools require close to 65 credits. After completing your required core healthcare courses, you may be able to choose electives that fit your career goals and professional interests.
Courses Offered in HCA Programs
Human Anatomy and Physiology
Legal and Ethical Environment of Business
Health and Wellness
Public Health
Microbiology
Healthcare Management
 No matter which industry you work in, an internship can be extremely valuable to your career. Whether you attend a local school or earn your healthcare administration degree online, it's important to demonstrate that you have the practical skills needed to thrive in this field.
Consider securing an internship at a local nursing home, health insurance company, hospital, or clinic. Spending even a few hours a week at an internship can help you in your future job search.
Find out if online Associate's in healthcare administration programs or local schools are the ideal option for you.
Compare options below and reach out to schools that interest you.
Paying for School in Georgia
Applying for financial aid can be a lengthy process, so it's important to get started as soon as you select a school. The Georgia Health Care Association and the Georgia Hospital Association support student members through various scholarship programs. Consider joining these groups as a student member to enjoy access to scholarships, training events, and networking opportunities.
Healthcare Administration Jobs in Georgia
Accredited healthcare administration schools in Georgia may offer you a diverse and comprehensive set of skills that can be used in health management positions across the state.
Medical records technicians ensure that information is processed and stored appropriately. For that, they claim an average income of $37,090 (Bureau of Labor Statistics, 2016). Demand for medical records technicians may increase 23% by 2024 (O*Net, 2016).
Administrative services managers tend to oversee office staff and ensure that medical offices run smoothly. The Bureau of Labor Statistics reports an average salary of $90,290 per year (2016). Per O*Net, job openings may increase 14% by the year 2024 (2016).
Patient representatives are often the first point of contact for patients struggling with bills, insurance issues, and paperwork. The average annual income for a Georgia patient representative is $33,980 (BLS, 2016). A 14% boost in job openings is expected (O*Net, 2016).
Current Issues in Georgia Healthcare
Georgia healthcare is undergoing radical change to meet the needs of patients and keep up with federal standards. The state has recently seen a number of significant mergers, contracts that may drastically change medical services throughout the state (Albany Herald, 2016). Due to its large rural population, Georgia often struggles to provide accessible care to residents, one of the many areas being addressed in efforts to improve Georgia healthcare (WTVM, 2016).
Discover how you can start a career you love and improve the lives of people in your community.
Request information from healthcare administration schools in GA below.
Top Health Administration Schools
{{ school.SchoolName }}
See more programs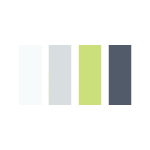 Additional Health Administration Schools in Georgia