Associate Degrees in Healthcare Administration in Hawaii
One of the benefits of working in the field of healthcare is the fact that you can choose a career path that makes full use of your natural talents. Not everyone wishes to go into patient care. If you are a natural leader, good at crunching numbers, or ready to learn about healthcare law, you could thrive as a healthcare administrator.
Ready to learn more? Get in touch with Hawaii healthcare administration Associate's programs below.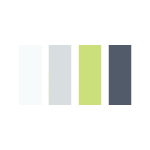 Requirements for Health Administration Programs in Hawaii
There are several ways you can earn an Associate's degree in health administration. If you learn best in a traditional classroom setting and you stay engaged during lecture courses, conventional in-person programs may be a good fit for you.
If you work erratic hours or have extensive family obligations, online programs could help you get your degree. In both cases, you need to earn at least 60 credits. Your education should explore important health administration topics, many of which are outlined in your school's learning outcomes and goals.
Commonly Required Healthcare Administration Courses
Healthcare Management
Medical Terminology
Medical Law and Ethics
Medical Insurance Billing
Therapeutic Communication
Composition in Healthcare
Health Information Management
Critical Thinking in Healthcare
Applied Psychology in Healthcare
As a Hawaii student, you may have the opportunity to put your education to work with an internship. Consider taking a three-credit internship course at some point during your Associate's program. You can quickly learn what it's like to work in this industry and how you can prepare for your post-graduation career.
Could an Associate's degree help you reach your career goals?
Use the list of schools below to contact Associate's in health administration Hawaii programs today.
Paying for School in Hawaii
You may want to take full advantage of local and federal scholarship opportunities. Reducing the amount that you pay out-of-pocket or minimizing student loans can help you start your education on the right foot. The Healthcare Association of Hawaii is one of many local organizations and employers with substantial scholarship programs for local students.
Healthcare Administration Jobs in Hawaii
You may use your degree in many Hawaii healthcare administration jobs. Overall, this industry is stable in Hawaii. By the year 2024, you may see a 9% boost in job openings for health information technicians (O*Net, 2016). This time frame may also see a 7% boost in demand for administrative services managers and a 9% increase in job openings for patient representatives (O*Net, 2016).
Hawaii professionals report salaries that are in line with national averages. Currently, health information technicians claim a mean annual income of $46,750 (Bureau of Labor Statistics, 2016). The average salary for an administrative services manager is $70,500 per year (BLS, 2016). The Bureau of Labor Statistics claims that patient representatives earn, on average, $37,190 per year (2016).
Current Issues in Hawaii Healthcare
Healthcare issues in Hawaii mirror those across the country. The state has a significant doctor shortage, an issue that may leave patients with long wait times and little access to care (KHON 2, 2016). Health administrators may find ways to streamline scheduling, attract medical staff, and improve outcomes for patients.
In many Hawaii healthcare jobs, you are responsible for responsible use of funding and program development. This is important to know, since the state of Hawaii recently received an $8.4 million grant for the treatment of substance abuse (Maui Now, 2016).
Are you excited to start the next stage of your career and get involved in health administration?
If so, get started now by requesting information from accredited healthcare administration schools.
Top Health Administration Schools
{{ school.SchoolName }}
See more programs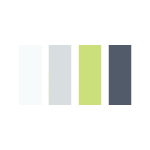 Additional Health Administration Schools in Hawaii
Hawaii
Public Health Administration
Doctor of Health Administration

(online)