Associate Degrees in Healthcare Administration in Idaho
Do you find yourself taking on leadership roles when you're in groups? Do you have a strong mind for business and finance? Are you passionate about helping the people of Idaho receive evidence-based, affordable healthcare?
If this describes you, this may be the time for you to explore a career in medical management.
Discover how you can earn an Associate degree in health management by reaching out to Idaho schools below.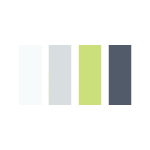 Requirements for Health Administration Programs in Idaho
If you are new to postsecondary education or you haven't attended school for a long time, an Associate's degree may give you a great introduction to the world of healthcare administration. Over a period of four to five semesters, you'll earn between 60 and 70 credits while studying topics like medical ethics, health care law, federal healthcare standards, and healthcare informatics.
Your curriculum should include a diverse range of courses that touch on various areas of management.
Courses Offered at Idaho Schools
Human Biology
Medical Terminology
Legal Issues in Healthcare
Pharmacology
Health Information Technology
Healthcare Statistics
Advanced Coding and Reimbursement
Informatics Technology
Depending on the school you attend, you may go through a practicum course or an internship. Make sure to make a strong first impression, since the people you work with as an intern may be your future coworkers or peers. You should also get experience with health administration software and programs, such as those that code for different procedures and process insurance paperwork.
If you worry about juggling school, work, and other obligations, consider earning an online Associate's in healthcare administration. You get to learn about the same topics and connect with peers online, but you follow a less rigid schedule.
Are you a good fit for healthcare management?
If you're ready to learn more about getting an Associate's in health admin, Idaho schools are ready to talk to you about your options.
Paying for School in Idaho
Applying for scholarships early and often may be the key to maximizing your financial aid options. If you currently work in healthcare, find out if your employer has a tuition assistance or reimbursement program. Many schools have scholarships unique to each field of study. The Idaho Community Foundation and the Idaho Health Care Association are two statewide organizations that support healthcare students.
Healthcare Administration Jobs in Idaho
As you get close to graduation, you may want to start applying for Associate in healthcare jobs in Idaho. Those who enjoy working with computers, sensitive information, and data may become medical records technicians. The average income in Idaho is $35,330 (Bureau of Labor Statistics, 2016). Between 2014 and 2024, demand for medical records technicians may increase 17% (O*Net, 2016).
With experience in management or strong references, you may become an administrative services manager. Professionals in this role claim an average income of $84,960 per year (BLS, 2016). O*Net anticipates a 23% boost in job openings by 2024 (2016).
Patient representatives communicate with patients over the phone, in person, or by email to collect payments, check for billing errors, and respond to customer complaints. In this position, the average Associate in healthcare administration salary in Idaho is $28,500 per year (BLS, 2016).
Current Issues in Idaho Healthcare
Idaho has pioneered many recent advancements in healthcare. Legislators changed a law that effectively forbade employers from having healthcare providers on-site, a benefit that reduces healthcare costs and improves employee health. As a result, Idaho patients can now have more access to preventative services (Idaho Press, 2016). Idaho politicians are debating Medicaid expansion in the state, a move that would provide coverage for 78,000 Idaho residents that are caught in a healthcare gap (Idaho Statesman, 2016).
There is no time like right now to improve your future.
Use the list of schools below to find local health administration programs and reach out to schools that fit your needs.
Top Health Administration Schools
{{ school.SchoolName }}
See more programs