Associate Degrees in Healthcare Administration in Illinois
As one of the most highly populated Midwestern states, Illinois has a huge range of patient healthcare needs that its medical system must effectively address. From those who live in major cities and need access to care during work hours, to those who live in upscale suburbs and don't want to drive half an hour to the doctor, healthcare facilities have a lot of expectations to meet.
The help of a strong healthcare administrator can help departments and facilities run more smoothly.
If you have ever considered a career in healthcare management, request information on healthcare administration degrees in Illinois below.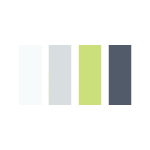 Requirements for Health Administration Programs in Illinois
Is an Associate's degree the right choice for you? If you want to start working fairly quickly, benefit from low tuition rates, and make progress toward a Bachelor's degree, this degree is perfect for you.
By the time you complete your required 60 credits, you should have successfully met your school's learning outcomes. These goals often focus on proper management of medical offices, a knowledge of coding and billing procedures, effective communication skills, and a comprehensive understanding of Illinois healthcare law.
Common Course Offerings
Technology for Medical Administration
Healthcare Systems
Professionalism in Healthcare
Healthcare Administrative Office Procedures
Medical Billing and Insurance
Medical Ethics
Office Management in Healthcare Settings
Health Management Skills
Depending on your schedule, you may find that online health admin programs in Illinois are a convenient option for you. These programs provide more flexibility in terms of when you complete your readings, watch lectures, and study course material. However, as an online student, it is even more important for you to get hands-on experience in health administration.
With an internship or practicum, you may learn from experienced administrators, check out different career options, and discover which skills can serve you well in your job search.
You may be ready to start a rewarding new career in healthcare with an Illinois Associate's in healthcare administration degree.
Contact schools that meet your requirements and compare your options.
Paying for School in Illinois
On top of school grants, federal scholarships, and student loans, you may want to explore local private scholarships as you apply for financial aid. The Illinois Health Care Association provides multiple scholarships each year to students who demonstrate professional potential and financial need. Southern Illinois Healthcare offers scholarships to employees and local students who plan on working in Illinois after graduation.
Healthcare Administration Jobs in Illinois
Your options for Associate's degree in healthcare administration jobs depend on where you live in Illinois. Large cities like Chicago and Springfield have tons of medical facilities and healthcare employers that hire management professionals. However, suburban and rural areas also have a growing need for healthcare employees.
Across the board, Illinois has a stable job outlook. Between 2014 and 2024, O*Net expects a 9% increase in job openings for medical records technicians, administrative services managers, and patient representatives.
Salaries vary quite a bit between job titles and geographic areas. The Bureau of Labor Statistics reports an average salary of $40,190 for medical records technicians and an average salary of $77,590 for administrative services managers (2016). Patient representatives claim a mean salary of $36,620 (BLS, 2016).
Current Issues in Illinois Healthcare
When you become a healthcare administrator, it's important to advocate for your patients, your staff, and your facility. You must also stay up-to-date on changing healthcare laws and standards. A major priority in Illinois is the expansion of mental health and addiction treatment options for Medicaid patients (GC Times, 2016).
If you're excited about starting a career in health administration, get started right now.
Request information on accredited healthcare admin degrees in Illinois from the schools listed below.
Top Health Administration Schools
{{ school.SchoolName }}
See more programs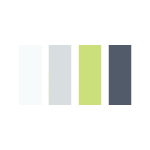 Additional Health Administration Schools in Illinois
Illinois
Accelerated MBA - Healthcare Administration

(online)

MBA - Health Care Administration

(online)

MPH - Health Administration

(online)

MPH - Health Management & Policy

(online)

MS - Public Health

(online)
AAS - Health Information Technology
AAS - Health Sciences