Associate Degrees in Healthcare Administration in Iowa
If you're considering a healthcare career in Iowa, why not try your hand at healthcare administration? Healthcare administrators work at all levels of medical facilities to ensure that standards are kept high, goals are met, and both patients and employees are treated fairly.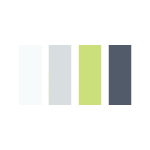 Requirements for Health Administration Programs in Iowa
To start your career with an Associate's degree, you need to complete at least 60 credits at an online or traditional college or university. Full-time students may graduate in about two years. If you attend class during the summer, you may graduate in even less time. Since this degree doesn't focus on patient care, you may be able to complete some or most of your coursework online.
Online accredited healthcare admin programs provide high-quality classes to students who do not have the freedom to attend a traditional program. Course requirements tend to be similar across programs, so you may want to compare classes, outcomes, and goals.
Iowa Health Administration Degree Courses
Healthcare Management
Issues and Trends in Healthcare
Healthcare Law
Financial Management of Healthcare Organizations
Economics in Healthcare
Healthcare Administration
In addition to comparing coursework requirements, find out what practical experience opportunities are available at Iowa Associate's health admin programs. Getting involved in the healthcare industry early in your education can help you get established and start connecting with area employers.
Ready to earn your Associate degree in healthcare management?
Use the list of schools below to compare options and find programs that fit you!
Paying for School in Iowa
As an Iowa student, you should take advantage of scholarship and grant opportunities in your community. Federal grants and school scholarships are valuable, but it's also important to apply for organization grants and scholarships. The Iowa Health Care Association and the Iowa Hospital Education and Research Foundation both dedicate funds to scholarships for Iowa students.
Healthcare Administration Jobs in Iowa
Which Associate's in healthcare admin jobs in Iowa are right for you? Throughout your education, you should stay on top of local job listings and make sure you're preparing yourself to meet their requirements. You may have the edge, since demand for healthcare professionals is rising in Iowa.
By 2024, O*Net predicts a 12% increase in job openings for health information technicians (O*Net, 2016). This timeframe may see a 15% jump in demand for administrative services managers (O*Net, 2016). A 16% swell in job openings is predicted for patient representatives (O*Net, 2016).
Iowa's average salaries fall in line with Midwestern statistics. Health information technicians bring in an average of $39,180 per year, while the average salary for an administrative services manager is $78,120 per year (Bureau of Labor Statistics, 2016). In Iowa, the mean income for a patient representative is $32,610 annually (BLS, 2016).
Current Issues in Iowa Healthcare
Iowa has been responding to healthcare challenges swiftly and effectively, making this an excellent place to start your career. The Iowa Clinic Healthcare Foundation recently started the Rise Up Iowa grant program in an effort to strengthen healthcare facilities all over the state (Business Record, 2016).
Make this the day that you make progress toward your future career.
Check out Iowa schools and request information today.
Top Health Administration Schools
{{ school.SchoolName }}
See more programs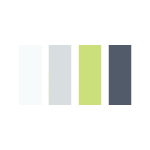 Additional Health Administration Schools in Iowa
Iowa
Certificate - Healthcare Leadership
MHA - Healthcare Administration
Associates of Science in Health Care Administration
Associates of Science in Health Care Administration

(online)
Kaplan University
(Cedar Falls, IA / Cedar Rapids, IA / Davenport, IA / Des Moines, IA / Mason City, IA)
BS in Health Care Administration
BS in Health Information Management
BS in Health and Wellness
BSHUS - Gerentology
BSHUS - Human Services Administration
BSHUS - Youth/Family Services and Administration
Health Information Management
MBA - Health Care Management
MSM - Health Care Management
MSN - Executive Leader
MSN - Nu