Associate Degrees in Healthcare Administration in Kansas
What skills can you bring to the field of healthcare? As healthcare needs become more and more demanding in Kansas, job openings for healthcare professionals continue to grow more quickly than students graduate.
If you've been waiting for the right time to further your education, contact schools below to learn more about earning an Associate's in health admin in Kansas.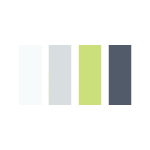 Requirements for Health Administration Programs in Kansas
A two-year Associate's degree, which requires the completion of 60 or more credits, provides a well-rounded introduction to important management issues and healthcare laws in Kansas. When you graduate from this type of program, you should be ready to meet the expectations of entry-level health management jobs.
To meet this goal, you need education in various areas, including medical language, statistics, data analysis, healthcare finance, and management. The courses listed below are commonly required as part of Kansas programs.
Courses Commonly Offered in HCA Programs
Health Data Analysis
Statistical Applications in Health Information Management
ICD Coding
Advanced Medical Terminology
Pharmacology
Legal Issues in Healthcare
Health Information and Quality Management
Healthcare Financial Systems
Not only is your Associate's program an excellent way to build your healthcare skills and get acclimated to the industry, it is a way to build professional connections in the medical industry. The peers you study with may someday be your coworkers or employees. Try to participate in laboratory courses, practicum courses, or an internship course if these options are available to you.
If you plan on working full-time while earning your degree, you may look into online Kansas healthcare administration programs. This type of degree offers much more flexibility to busy students.
Now that you know more about becoming a healthcare administrator, you can get started.
Request information on earning an Associate's degree in healthcare admin in Kansas below.
Paying for School in Kansas
Kansas organizations and employers aim to increase the amount of healthcare professionals in this state by helping healthcare students pay for their schooling. Depending on which school you select, there may be many scholarships available to you. The Kansas Board of Regents awards dozens of scholarships to students each year. You can also look into grants awarded by the Kansas City Area Health Care Recruiters Association.
Healthcare Administration Jobs in Kansas
Your training may qualify you for a range of Associate's in healthcare administration degree jobs in Kansas. If you thrive with paperwork instead of people, consider becoming a medical records technician. Kansas medical records technicians claim a mean income of $35,590 per year (Bureau of Labor Statistics, 2016). Demand may increase 11% by 2024 (O*Net, 2016).
Those who want to make the most of their leadership skills may become administrative services managers. These professionals bring in an average of $83,650 per year (BLS, 2016). Between 2014 and 2024, job openings may swell 10% (O*Net, 2016).
To get experience in healthcare, you may become a patient representative. Those in this role bring in a mean income of $33,240 annually (BLS, 2016). O*Net anticipates a 12% jump in job openings by 2024  (2016).
Current Issues in Kansas Healthcare
Kansas is in the midst of exciting healthcare changes. As a healthcare professional, you may get to benefit from ongoing changes in this industry. Several Kansas hospitals recently partnered to increase patient access to quality healthcare (KSN, 2016). In rural areas of Kansas, small facilities are opening up and making healthcare accessible to patients (Kansas City, 2016).
Don't wait any longer to start preparing for your ideal career. Use the list of programs below to reach out to schools near you.
Top Health Administration Schools
{{ school.SchoolName }}
See more programs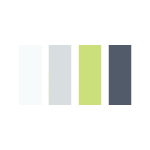 Additional Health Administration Schools in Kansas