Associate Degrees Healthcare Administration Programs in Kentucky
If you've ever considered starting a career in healthcare leadership, you may have chosen the perfect time to do so. Strong leadership is more important now than ever, due to the rapid expansion of healthcare facilities and the need to adhere to strict federal and state requirements.
Find out how you can get started in the field of health administration by getting in touch with Kentucky healthcare administration degree programs today.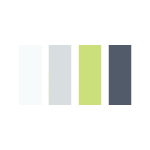 Requirements for Health Administration Programs in Kentucky
To earn an Associate's degree, plan on attending school for at least two years as a full-time student. Part-time programs may be available if you plan on working full-time while studying.
You can also consider online healthcare admin programs, particularly if you have difficulty sticking to a strict class schedule or you have an unpredictable work schedule.
While working toward this degree, you can earn 60 credits while studying topics like health insurance, medical coding, management practices, and healthcare informatics.
Courses Commonly Offered in Kentucky Healthcare Admin Degrees
Procedural Coding
Diagnostic Coding
Medical Insurance Processes
Medical Ethics
Healthcare Services
Medical Administrative Practices
Healthcare Information
Communication in Healthcare Settings
You should also make an effort to get practical experience before you graduate. Connecting with healthcare administrators, medical professionals, and others in this industry can help you learn about job openings and advance your skills.
Are you ready to take the plunge and get started? Request information on Kentucky healthcare admin degrees from the schools listed below.
Paying for School in Kentucky
Students may enjoy a wide range of scholarship opportunities in Kentucky. The Kentucky Association of Health Care Facilities awards scholarships to those in various healthcare fields, including administration and management.
You may also look at scholarships offered by local facilities. Norton Healthcare Gives scholarships to selected students each academic year.
Healthcare Administration Jobs in Kentucky
Kentucky Associate's in healthcare admin jobs cover a wide range of work settings, skills, and responsibilities. However, they all have one thing in common. They are all in high demand.
By 2024, demand for medical records technicians is expected to swell 27% (O*Net, 2016). During this timeframe, job openings for administrative services managers may increase 28% (O*Net, 2016). O*Net reports an expected 17% jump in job openings for patient representatives (2016).
Salaries vary, based on geographic location, employer, and experience. The average salary for a Kentucky medical records technician is $36,010 per year (Bureau of Labor Statistics, 2016). Administrative services managers earn an average of $75,540 per year (BLS, 2016). Currently, the average income for a patient representative is $31,200 (BLS, 2016).
Current Issues in Kentucky Healthcare
When you become a healthcare administration student, you get the chance to get involved in ongoing healthcare issues and challenges in Kentucky. Kentucky's huge rate of growth is clear when you look at this industry. UKHealth is one of many local healthcare facilities that is expanding to suburban and rural parts of the state (Kentucky.com, 2016).
Don't wait any longer to start a career that is fulfilling and meaningful.
Take the first step now and contact local schools to find the right accredited healthcare administration program in Kentucky for you.
Top Health Administration Schools
{{ school.SchoolName }}
See more programs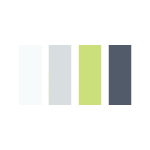 Additional Health Administration Schools in Kentucky
Kentucky
Health Information Technology - Associate
BS - Health Services Administration
Bachelor of Arts in Health Care Administration
Bachelor of Arts in Health Care Administration

(online)
Spencerian College
(Lexington, KY)
A.A.S. in Medical Administrative Management - Lexington, KY
Bachelor of Health Sciences in Clinical Leadership and Management