Associate Degrees in Healthcare Administration Programs in Louisiana
As health insurance has become widely available in Louisiana, the number of patients at local healthcare facilities has increased significantly. In fact, in many cases, the patient population has grown more quickly than facilities have been able to provide access to healthcare practitioners.
How do facilities restructure, keep patients happy and healthy, and avoid overworking care providers? Those are all problems that skilled healthcare administrators can answer.
If you are ready to explore a career in healthcare administration, get more information on earning an Associate's in healthcare admin in Louisiana by contacting local schools today.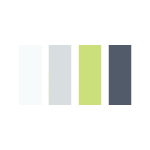 Requirements for Health Administration Programs in Louisiana
An Associate's degree is an excellent balance between theory and practice, and only requires approximately two years of study before you graduate and get into the workforce.
You cover many of the same topics that are covered at higher levels of study, so you learn enough to take on entry-level jobs upon graduating. All in all, plan on earning between 60 and 70 credits over a period of four to five semesters. Once you finish your core health administration classes, you can choose electives that align with your intended work setting or job title.
Associate's Health Administration Courses
Business Law
Aging and Long-Term Care
Contracts and Negotiation in Healthcare
Practice and Ambulatory Care Management
Medical Law and Ethics
Economic Principles
Principles of Management
As part of your education, you may complete a short practicum course or an internship at a local healthcare facility. Make the most of this opportunity, since it can play a big role in your future career. Try to build positive relationships with others in health administration, get honest feedback on your job performance, and find out how you can make yourself an employable job applicant.
If you earn an online Associate's in healthcare in Louisiana, hands-on experience is still an essential part of your education.
Are you ready to learn more? Browse the list of schools below and compare Louisiana healthcare administration degrees.
Paying for School in Louisiana
Financial aid may play a big role in when you start school and even which school you choose. With careful planning and dedication, you may have several options for grants, scholarships, and other types of aid.
The Louisiana Association of Health Plans is a local health organization that hopes to increase the amount of skilled healthcare professionals in Louisiana by providing scholarships each year.
Healthcare Administration Jobs in Louisiana
By the time you complete your degree, you should have a good understanding of available healthcare admin jobs in Louisiana.
If you enjoy working with health information and paperwork, consider becoming a health information technician. In Louisiana, they earn an average annual salary of $32,390 (Bureau of Labor Statistics, 2016). Job openings may increase 21% between 2014 and 2024 (O*Net, 2016).
Administrative services managers often supervise staff, create schedules, and ensure that healthcare laws and privacy practices are being followed. The average salary for an administrative services manager is $77,710 per year (BLS, 2016). O*Net expects job openings to increase 9% by 2024 (2016).
Patient representatives in Louisiana claim an average income of $29,920 per year (BLS, 2016). A 12% jump in job openings is predicted by 2024 (O*Net, 2016).
Current Issues in Louisiana Healthcare
In response to rapid growth in this industry, many Louisiana facilities have expanded their offerings, expanded their hours, or opened entirely new branches. A growing urgent care company in Louisiana recently opened its fifth location in this state, indicating how quickly this industry is evolving (Business Report, 2016).
If you're ready to jump into the healthcare industry, reach out to Louisiana healthcare administration degrees to start preparing for your new career today.
Top Health Administration Schools
{{ school.SchoolName }}
See more programs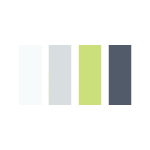 Additional Health Administration Schools in Louisiana