Associate Degrees in Healthcare Administration Programs in Maine
As Maine's population of elderly residents and young families continues to swell, the demand for healthcare services has risen dramatically. In addition to hiring a greater number of healthcare providers and support staff, many facilities have increased their hiring of healthcare managers and administrators.
If you're interested in using your natural leadership abilities to strengthen the healthcare industry in Maine, scroll down to get in touch with Maine healthcare administration programs.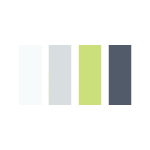 Requirements for Health Administration Programs in Maine
To start qualifying for entry-level healthcare admin jobs, you may want to earn an Associate's degree in health administration. This degree is excellent for its broad introduction to various healthcare administration positions, its overview of Maine healthcare laws and standards, and its practical management skills.
Most students can complete an Associate's program in about two years, although part-time programs can be finished in about four years.
In addition to in-person programs, you may look into online healthcare administration programs in Maine. These programs are designed for busy adults who do not live close to a technical college or whose work schedule does not permit class attendance.
With the exception of an internship, which you may need to find and negotiate on your own, online healthcare admin programs in Maine are strikingly similar to conventional programs.
Across both types of degrees, coursework requirements often overlap.
Commonly Offered Courses
American Healthcare Systems
Medical Terminology
Healthcare Informatics
Medical Office Management
Human Resources Management
Human Development
Legal Aspects of Healthcare Administration
Healthcare Administration and Management
This is the time to find out what you can contribute to healthcare and how a degree can change the future of your career. Take this opportunity to request information from Maine healthcare administration programs today.
Paying for School in Maine
Once you have accepted a place at a local health administration program, you may want to start the process of applying for financial aid. By filling out the FAFSA, you can find out what federal aid you qualify for.
You may also apply for private grants and scholarships through healthcare organizations and employers. The MaineHealth Franklin Community Health Network awards scholarships to local students pursuing degrees in healthcare. The MaineHealth Waldo County General Hospital runs a similar program.
Healthcare Administration Jobs in Maine
Which Associate's in healthcare admin jobs are available to you in Maine? It's important to spend your time in school learning about different career paths and how to pursue them. Demand varies between job titles, but overall, this industry is growing in Maine.
O*Net expects job openings for medical records technicians to swell 9% by 2024 (2016). For administrative services managers, they anticipate a 3% boost in job openings (O*Net, 2016). Statewide demand for patient representatives may see an 11% boost between 2014 and 2024 (O*Net, 2016).
Maine salaries are in line with national averages. Medical records technicians claim a mean annual income of $36,200 (Bureau of Labor Statistics, 2016). The Bureau of Labor Statistics reports an average income of $74,890 for administrative services managers (2016). Maine patient representatives claim a mean healthcare administration salary of $33,890 annually (BLS, 2016).
Current Issues in Maine Healthcare
As the largest state in New England, Maine is bound to have some unique healthcare challenges. The Maine Medical Center recently planned a massive expansion that would offer service to thousands more patients (Press Herald, 2016). Administrators have to follow the proper steps to get these plans approved. Maine training programs and health centers recently received over $2.3 million in grants (NewsOK, 2016).
Get involved in Maine's healthcare industry and start a career you love. Get started by contacting Maine health administration programs now.
Top Health Administration Schools
{{ school.SchoolName }}
See more programs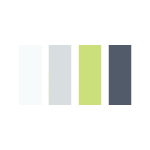 Additional Health Administration Schools in Maine
Maine
BBA - Business Management-Healthcare Secretary
BS in Health Care Administration - Lewiston, ME
BS in Health Information Management
BS in Health and Wellness
BS in Public Administration and Policy - Advanced Start
BSHUS - Youth/Family Services and Administration
BSHUS - Youth/Family Services and Administration
Health Information Management
MBA - Health Care Management
MBA - Health Care Management - Augusta, ME