Associate Degrees in Healthcare Administration Programs in Maryland
The healthcare industry grows by the efforts and education of its healthcare providers, support staff, and leaders.
Whether you want to take the next step in your health career and learn more about administration or you're interested in starting a healthcare career, you may find that an Associate's in health services in Maryland is the solution.
Explore your options now by contacting accredited healthcare administration schools in Maryland.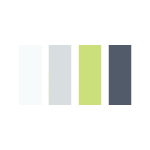 Requirements for Health Administration Programs in Maryland
Earning an Associate's degree is a good way to further your education and get the skills you need to apply for entry-level jobs in health administration. These programs are often available at public and private technical schools and community colleges.
Generally, programs are designed to be completed in about two years. Program requirements usually range from 60 to 70 credits, split between general education courses and healthcare management courses.
Commonly Required Courses in Maryland
The U.S. Healthcare System
Research Methods in Health
Healthcare Organization and Delivery
Health Planning and Administration
Healthcare Regulation and Quality Improvement
Principles of Healthcare Finance
Healthcare Informatics
You may have some flexibility in when and where you earn your Associate's degree. You may attend courses in person or you may look into online healthcare administration programs in Maryland. This may include watching lectures online, completing course readings on your own, and connecting with other students on message boards.
Find out how you can start your career in medical management. Request information from accredited healthcare administration schools in Maryland below.
Paying for School in Maryland
In addition to school scholarships and federal grants, check out local employers and healthcare organizations. Many of these institutions fund scholarships for promising students. MedStar St. Mary's Hospital, located in southern Maryland, awards scholarships to local students.
The Maryland Chapter of the Health Information and Management Systems Society also supports healthcare students with scholarships. Local students may apply for scholarships of $2,500.
Healthcare Administration Jobs in Maryland
While learning about this field, you may wonder, "What can I do with a healthcare administration degree in Maryland?" You may look into customer service job openings, management jobs, and paperwork processing.
Job growth is promising for many of these career paths. By 2024, job openings for medical records technicians may swell 20% (O*Net, 2016). Statewide demand for administrative services manager may increase 21% during this time (O*Net, 2016). An 18% boost in healthcare administration jobs in Maryland may occur (O*Net, 2016).
Salaries in Maryland are often slightly higher than national averages. Medical records technicians earn an average annual income of $47,930 per year (Bureau of Labor Statistics, 2016). Those who work as administrative services managers earn, on average, $103,840 per year (BLS, 2016). Patient representatives currently bring in a mean income of $36,390 per year (BLS, 2016).
Current Issues in Maryland Healthcare
The field of healthcare is always changing, which is one of the exciting parts of becoming a healthcare administrator. As healthcare costs have fluctuated in response to legislation, healthcare centers have adapted.
Northern Maryland healthcare institutions have established a collaborative care system that reduces healthcare expenses and provides patients with needed services (Business Wire, 2016).
Now that you know more about healthcare administration, why not take the first step in your career? Reach out to Maryland schools to get started.
Top Health Administration Schools
{{ school.SchoolName }}
See more programs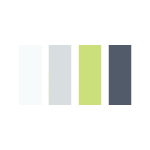 Additional Health Administration Schools in Maryland