Massachusetts Associate in Healthcare Administration Programs
Health Administration Associate Degrees in Massachusetts
Among healthcare facilities that offer similar services, comparable costs, and high-quality medical care, one factor can set certain institutions apart. Reliable, evidence-based leadership can help institutions grow and exceed their goals year after year.
Looking for a way to make your mark on the world of healthcare? Check out Massachusetts schools below.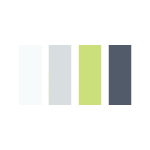 Requirements for Health Administration Programs in Massachusetts
In most cases, admissions requirements for Associate's degree programs are less stringent than they are for Bachelor's degree programs.
For that reason, you may complete an Associate's degree before applying for acceptance to a Bachelor's program. You can also complete your degree in about two years, get some work experience, and then continue your education if necessary.
In four to five semesters, you should earn at least 60 credits while taking courses like those listed below.
Courses Offered in AA in Healthcare Administration Programs
Medical Office Administration and Billing
Principles of Health Services Administration
Healthcare Computer Applications
Human Resource Management
Healthcare Medical Terminology
CPT Coding for Health Service Administration
With topics like computer applications and coding, hands-on experience is a necessity. Having these skills can make you an attractive option for local employers. You may want to test and develop your work skills by completing an internship while earning your Associate's in healthcare admin in Massachusetts.
An internship may get you in touch with potential employers or help you decide which work setting best suits your talents.
Find out which degree program is the best choice for you. Learn more by contacting in-person and online healthcare admin programs in Massachusetts.
Paying for School in Massachusetts
Once you're accepted to a technical school or community college, you're ready to start applying for financial aid. By filling out the FAFSA, you can find out if you qualify for need-based federal aid. You should also keep an eye on scholarship deadlines at local hospitals, health organizations, and nursing homes.
Baystate Health is a Massachusetts employer that supports education with a variety of scholarships. The Massachusetts Senior Care Association also awards scholarships to students with strong academic performance.
Healthcare Administration Jobs in Massachusetts
Your education may lead you to a variety of job openings in Massachusetts. If you become a health information technician, you may work with sensitive files, billing, and insurance. The average salary in Massachusetts is $45,720 per year (Bureau of Labor Statistics, 2016). O*Net predicts a 7% increase in job openings by the year 2024 (2016).
Administrative services managers may ensure that offices run smoothly and effectively. Per the Bureau of Labor Statistics, administrative services managers earn an average salary of $101,400 per year (2016). A 5% increase in demand is expected by 2024 (O*Net, 2016).
If you enjoy working directly with people, look into becoming a patient representative. The average annual income for a patient representative is $40,800 (BLS, 2016). Between 2014 and 2024, job openings may jump 4% (O*Net, 2016).
Current Issues in Massachusetts Healthcare
There are many ways to measure progress and improvement in healthcare, and Massachusetts legislators have decided on healthcare spending as their top benchmark (Press Herald, 2016). They aim to cap increases at 3.6% per year, a goal that demands the cooperation and innovation of healthcare managers.
An Associate's degree in healthcare administration could put you in a good position to find a career you love.
Discover local and online options by contacting schools below.
Top Health Administration Schools
{{ school.SchoolName }}
See more programs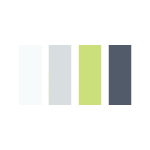 Additional Health Administration Schools in Massachusetts