Associate Degrees in Healthcare Administration Programs in Michigan
All parts of a healthcare facility must work together for goals, deadlines, and standards to be met. This includes care providers, support staff, and management professionals.
Whether you started your healthcare career as a healthcare provider and you would like to apply your knowledge to the management aspect of this field or you are new to the healthcare industry, you may find that an Associate's degree is a great way to start working toward your goals.
Get more information on furthering your education by contacting healthcare administration programs in Michigan below.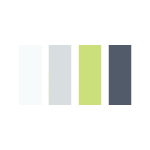 Requirements for Health Administration Programs in Michigan
To start working entry-level jobs in health administration, you need a general knowledge of various management topics and highly focused skills in core areas of practice.
Some of the topics you may study include staff management, facility maintenance, protection of patient information, health informatics, and quality improvement. An Associate's degree includes at least 60 credits, which you may be able to complete in two to three years.
Generally, curricular requirements include general education classes and healthcare-specific classes.
Commonly Offered Healthcare Administration Courses
Health Facility Maintenance and Sanitation
Patient Care
Personnel Management in Healthcare Facilities
Labor Practices in Healthcare Facilities
Legal Aspects of Health Service Management
Problems and Policies of Healthcare Facilities
On top of your theory courses, which are extremely important to education, you must be ready to put your knowledge to work in a real work setting. Practicum courses tend to expose you to multiple work settings over one semester, while an internship may let you spend an entire semester working with one employer. Either way, make it a priority to get hands-on experience in your field.
This is true even for Michigan online health admin programs. While attending an online campus, you can connect with local healthcare employers and network to secure an internship.
An Associate's degree could help you build the skills you need for a healthcare career. Request information from Michigan schools today.
Paying for School in Michigan
While you earn your Associate's degree in healthcare administration, you may have several scholarship opportunities available to you. Federal aid is awarded on the basis of financial need, so you should fill out the FAFSA as soon as you are accepted to a program.
However, there are also private scholarship opportunities to keep in mind. MidMichigan Health awards the Bailey Scholarship to local students each year. Through Covenant HealthCare, you can apply for a variety of grants each academic year.
Healthcare Administration Jobs in Michigan
One of the benefits of studying health administration is the fact that the skills learned in this field are applicable to many career paths.
If you are in your element when processing paperwork and managing patient information, you may want to become a medical records technician. Medical records technicians earn an average salary of $38,500 per year (Bureau of Labor Statistics, 2016). Job openings in this field may increase 10% between 2014 and 2024 (O*Net, 2016).
Administrative services managers generally work with healthcare administrative staff to ensure that patient information is protected, appointments are made correctly, and paperwork is filed and completed accurately. Administrative services managers earn an average of $81,330 per year in Michigan (BLS, 2016). By 2024, job openings may increase 9% (O*Net, 2016).
Patient representatives are typically the first people that patients communicate with when they have an issue. The Bureau of Labor Statistics reports an average salary of $34,220 per year (2016). Per O*Net, demand for patient representatives may increase 11% by 2024 (2016)
Current Issues in Michigan Healthcare
As a student, it is worth your time to keep up with Michigan healthcare news and learn about ongoing challenges. Michigan's healthcare industry has had many important successes in recent years. In particular, the state's alternative to the Medicaid expansion has succeeded in making coverage more affordable for patients and improving resident health (Modern Healthcare, 2016).
If you're ready to start the next stage of your career, do not put it off any longer! Take the first step now by contacting healthcare administration programs below.
Top Health Administration Schools
{{ school.SchoolName }}
See more programs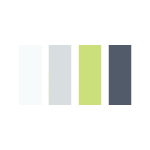 Additional Health Administration Schools in Michigan
Michigan
Bachelor of Business Administration - Allied Health Administration
MBA - Business Administration
MBA - Health Care Management
BA - Health Administration
BBA - Business Administration: Health Services
BBA - Health Care Management
BHA - Health Administration
MHA - Health Administration
Bachelor of Science in Health Care Systems Administration
Bachelor of Science in Health Information Management
Master of Business Administration: Nursing Concentration
Master of Business Administration: Health Sector Management Emphasis
Master of Healthcare Administration: Financial Management Concentration
Master of Healthcare Administration: Health Policy Analysis Concentration
Master of Healthcare Administration: Health Services Management Concentration
Bachelors of Science in Health Care Management
Miller College
(Battle Creek, MI)
Bachelors of Science in Business Administration: Healthcare Administration Concentration
Bachelors of Business Administration in Healthcare Management
Associate in Applied Science in Health Care Administration
Certificate in Health Care Administration
Master of Arts in Leadership: Health Care Track
Bachelor of Science in Health Services Administration
Master of Business Administration in Healthcare
Master of Health Services Administration
Master of Science in Health Systems Management
Doctor of Philosophy in Public Health
Master of Business Administration/Master of Health Services Administration
Master of Health Services Administration
Master of Health Services Administration/Juris Doctor
Master of Health Services Administration/Master of Nursing Administration
Master of Public Health
Master of Public Health or Master of Health Services Administration/Master of Public Policy
Master of Public Health/Doctor of Medicine
Master of Public Health/Master of Arts
Master of Public Health/Master of Science in Human Genetics with a speciality in Genetic Counseling
Master of Public Health/Master of Social Work
Master of Science in Health Management and Policy
Master of Science in Health Services Management and Policy and Industrial Operations Engineering
Bachelor of Science in Health Care Administration
Master of Business Administration: Health Care Administration
Master of Public Administration: Health Care Administration track
Doctor of Health Administration

(online)