Minnesota Associate in Healthcare Administration
In Minnesota, the state government is known for its dedication to social services and its residents' quality of life. That is why healthcare is such a significant priority in this area.
As healthcare standards and laws have evolved over the years, many facilities have grown rapidly to improve access to care. Management is the key to success for many of these facilities, ensuring that patients can be seen when they need care and that care is not overwhelmingly expensive for insurance companies, patients, or the state government.
If you are interested in contributing to this field's overall growth, this is the time to learn more about becoming a health care manager.
Contact Minnesota health administration programs now to find out how you can get started.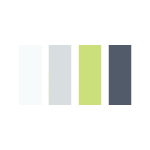 Requirements for Health Administration Programs in Minnesota
An Associate's degree is a two-year degree that combines theory and practical skills. Over the two years you spend earning your degree, you should earn approximately 60 credits in general education classes, healthcare theory courses, and practical skill coursework.
Health Administration Course Options
Medical Terminology
Medical Law and Ethics
Foundations of Medical Administration
Technology for Medical Administration
Medical Billing and Insurance
Practice and Professionalism in Healthcare
Healthcare Administrative Office Procedures
There are several ways you can get practical experience in Minnesota. If your school has a working relationship with local healthcare employers, you may complete an internship.
Keep in mind that some schools require strong academic performance for an internship, so you need to do well in your early classes to get this opportunity. Even if you earn your healthcare administration Associate degree online, try to find a local internship.
Connecting with local employers at this stage of your career can help you learn about job openings, find out how you can improve your employability, and develop a strong professional reputation for yourself.
Ready to make your move?
Discover how you can earn an Associate's health administration in Minnesota by getting in touch with schools below.
Paying for School in Minnesota
Depending on your financial need and your academic performance, you may have several financial aid options to consider in Minnesota. First, make sure you fill out the FAFSA to find out which types of federal aid you may qualify for.
You can also apply for private scholarships and grants through Minnesota employers and healthcare organizations. The Minnesota Health Information Management Association sets aside funds for health management students each year. Local employer CentraCare Health supports future healthcare professionals with grants and scholarships.
Healthcare Administration Jobs in Minnesota
Across the board, healthcare is a stable and reliable industry in Minnesota. Between 2014 and 2024, O*Net expects job openings for health information technicians to increase 10% in this state (2016). Administrative services managers may see job openings jump 7% during this time (O*Net, 2016). Demand for patient representatives may swell 4% by 2024 (O*Net, 2016).
Average salaries in Minnesota are in line with Midwestern averages. Currently, health records technicians claim an average annual income of $44,890 (Bureau of Labor Statistics, 2016). The average salary for an administrative services manager is $89,670 (BLS, 2016). Minnesota patient representatives earn an average of $38,210 per year (BLS, 2016).
Current Issues in Minnesota Healthcare
As you explore current topics in Minnesota healthcare, it becomes clear that this is an excellent place to start your career as a healthcare administrator. A recent analysis of national healthcare found that Minnesota is number one in the country in healthcare quality and accessibility (Biz Journals, 2016).
If you are ready to make an impression in one of the fastest growing industries in Minnesota, get more information on health administration programs now.
Use the list of schools below to contact healthcare administration schools near you.
Top Health Administration Schools
{{ school.SchoolName }}
See more programs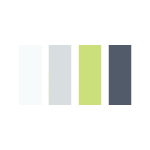 Additional Health Administration Schools in Minnesota