Health Administration Associate Degree Programs in Missouri
If you are good at making quick decisions, working in a fast-paced environment, and being a leader when the going gets tough, you may be a natural fit for the field of healthcare administration.
Missouri is home to facilities that serve small rural populations, massive urban populations, and everyone in between. With the right education, you may explore entry-level job openings throughout the state.
Get more information on training options by contacting MO healthcare admin Associate's programs today.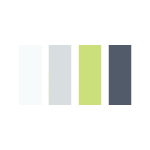 Requirements for Health Administration Programs in Missouri
Finding the right school for you is a crucial part of getting as much as possible out of your education.
Many students prefer traditional in-person degree programs. If you go this route, you can attend lecture courses, work with other students on projects, and build connections with instructors and professionals in your field.
If you prefer the convenience of studying online, you can reach out to online Missouri healthcare admin programs. These programs make it easy to complete course projects, readings, and discussions when you have time.
The course requirements and timeframe of these degrees are very similar. You need at least 60 credits for an Associate's degree, and you may be able to meet this requirement with two years of full-time study.
Commonly Required Healthcare Administration Courses
Ethical and Legal Issues in Healthcare
Marketing for Healthcare Systems
Healthcare Information Technology
Financial Management of Healthcare Systems
Healthcare and Public Policy
Healthcare Management
Theory is a major part of health administration, but when push comes to shove, you need to apply theory to practice. Some Missouri schools require an internship or practicum course, while other schools just recommend it.
Start planning for an internship early in your education by getting high grades, connecting with local healthcare employers, and consulting with your program advisor.
If you're ready to take your education to the next level, local and online schools are ready to help you.
Get in touch with Missouri healthcare administration programs for more information.
Paying for School in Missouri
Exploring your financial aid options can help you minimize your student loan burden and your out-of-pocket obligations. On top of federal aid and school aid, consider private scholarships and grants.
If you live in the St. Louis area, you may apply for scholarships through the St. Louis Community Foundation. The Missouri Hospital Association has multiple scholarships available for local healthcare students.
Healthcare Administration Jobs in Missouri
The education you get in your Associate's degree program can put you in a great position to apply for jobs at hospitals, clinics, and health insurance companies. In Missouri, the job outlook is favorable.
By 2024, statewide demand for medical records technicians is expected to increase 10% (O*Net, 2016). At the same time, job openings for administrative services managers may increase 7% (O*Net, 2016). O*Net predicts an 11% boost in job openings for patient representatives by the year 2024 (2016).
Salaries vary quite a bit between job titles, giving you another reason to network as a student and complete an internship.
The Bureau of Labor Statistics reports that medical records technicians earn an average annual income of $38,780 (2016). The average salary for an administrative services manager is $84,190 per year (BLS, 2016). Patient representatives claim an average annual salary of $33,250 (BLS, 2016).
Current Issues in Missouri Healthcare
As healthcare has expanded in recent years, the demand for healthcare employees has risen dramatically. By becoming a healthcare administrator, you can work hard on hiring efforts and retention of employees. A 2016 report indicates that Missouri's need for healthcare employees is so expansive that facilities have turned to international hiring as a way to fill positions (News Leader, 2016).
With an Associate's degree, you may have the power to change Missouri healthcare for the better.
Learn more about your options now by contacting healthcare administration programs below.
Top Health Administration Schools
{{ school.SchoolName }}
See more programs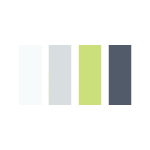 Additional Health Administration Schools in Missouri
Missouri
Master of Public Health (MPH)

(online)

Master of Public Health - Dental Emphasis

(online)

Masters of Health Administration (MHA)

(online)
Bachelor of Science in Health Care Management
BS in Health Information Management
BS in Health and Wellness
Health Information Management
MBA - Health Care Management
MPA - Health Care Management
MSM - Health Care Management