Health Administration Associate Degree Programs in Montana
Due in part to its rural layout and diverse population, Montana has many challenging healthcare needs that demand the creativity and expertise of leaders and care providers throughout the state.
As Montana employers adjust to new legislative requirements and standards, this may be the ideal time for you to get started in this field and demonstrate your commitment to Montana healthcare.
If you are ready to demonstrate your leadership skills, get started now by contacting Montana healthcare administration programs.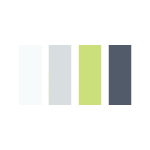 Requirements for Health Administration Programs in Montana
The process of earning an Associate's degree is fairly straightforward. Since these programs are popular options for new high school graduates and returning adult students, they tend to have fairly flexible admissions requirements.
You may have to submit high school transcripts and transcripts from any other colleges you have attended in the past. Once you start your education, you may earn your degree in just two years by earning 60 to 70 credits.
Course Options in Montana
Medical Terminology
Medical Office Management
Health Records Management
Anatomy and Physiology
Medical Coding
Social Impact of Technology
When you complete your education and you are ready to graduate, you should be well-versed in many healthcare issues and topics. Consider furthering your education with an internship at a local healthcare facility.
You can also join healthcare administration groups and attend networking events to start building professional connections with employers, administrators, and possible mentors. The more people you know in this industry, the easier it may be for you to find a position that fits your needs.
Learn more about earning an in-person or online Associate's in healthcare admin.
Contact healthcare administration programs below.
Paying for School in Montana
Once you have accepted a place at a local school, you may start applying for scholarships and grants that can help you pay for your Associate's in healthcare administration in Montana.
The Montana Health Care Association has an entire scholarship foundation set up to help local students. The Benefis Health System Foundation awards scholarships to students with strong academic performance.
Healthcare Administration Jobs in Montana
Montana is a great place to put your Associate's in healthcare admin to work and start looking for job opportunities. In many cases, Montana's job outlook is stronger than what is reported in other states.
By 2024, demand for medical records technicians in Montana may swell 19% (O*Net, 2016). Administrative services managers may experience a 13% jump in job openings during this time (O*Net, 2016). Job openings for patient representatives are expected to reach an 18% growth rate by 2024 (O*Net, 2016).
In terms of salaries, Montana professionals often enjoy salaries that are in line with national averages. The average income for a medical records technician is $35,630 per year (Bureau of Labor Statistics, 2016). This number jumps to $75,110 per year for administrative services managers (BLS, 2016). Patient representatives bring in an average salary of $30,300 (BLS, 2016).
Current Issues in Montana Healthcare
It's likely that the healthcare industry will continue to see massive change for several years to come before it stabilizes. In your role as an administrator, you may be able to help local facilities and employers navigate this time of change.
Since Montana has a population that can really benefit from healthcare initiatives, it is often chosen for the testing of new programs and standards. In fact, Montana was chosen to test out a healthcare initiative that would award incentives for quality patient outcomes (Missoulian, 2016).
There's no time like the present to start investing in your future. Discover how an Associate's in healthcare administration in Montana can change your career.
Reach out to local and online schools to take the first step.
Top Health Administration Schools
{{ school.SchoolName }}
See more programs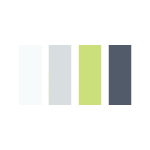 Additional Health Administration Schools in Montana
Montana
Bachelor of Science in Health Administration
Associate of Applied Science in Health Information Technology