Healthcare Administration Associate Degrees in Nebraska
No matter how large or small a healthcare institution is, it relies on strong leadership to run smoothly and meet the needs of its patients. As the field of healthcare continues to acclimate to new state and federal demands, the need for experienced leaders may become even greater.
If you're ready to start a career in the healthcare sector, contact Nebraska Associate's in healthcare admin programs for more information.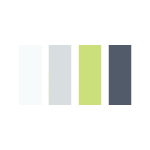 Requirements for Health Administration Programs in Nebraska
One of the benefits of an Associate's degree is how quickly it allows you to start your career. As a full-time student, you may be able to earn an Associate's degree in healthcare administration in about two years.
If you plan on advancing your education in the future, you may benefit from the transfer agreements that some Nebraska universities have with technical schools and community colleges.
Upon completing your required 60 credits, you should understand the challenges of healthcare in America and know what it takes to ensure that Nebraska residents have access to affordable, convenient care.
To understand exactly what skills you may develop, you may look into the learning outcomes of accredited healthcare administration schools in Nebraska. These goals outline required competencies and skills. With the courses listed below and courses similar to them, you may make consistent, reliable progress toward achieving your school's expectations.
Healthcare Admin Course Options in Nebraska
Introduction to Public Administration
Nonprofit Organization and Management
Healthcare Systems
Long-Term Care Administration
Health Management Strategies and Communication
Political and Legal Issues in Healthcare
Healthcare Managerial Leadership
If you would benefit from the convenience of an online degree, this may be the right field for you. Since healthcare administration relies on management skills, rather than patient care or clinical work, you may be able to meet many of your degree requirements online.
Even if you attend online healthcare admin programs in Nebraska, consider completing an internship at a local healthcare facility. The connections you get as an intern can really help you when you're ready to start your career.
It's time to find a school that can put you on the path to a career you love. Request information from Nebraska healthcare administration schools below.
Paying for School in Nebraska
When you pursue a degree in a growing field, you may benefit from a variety of scholarship options. In Nebraska, healthcare students may apply for state scholarships, federal grants, and private scholarships.
The Nebraska Hospital Association awards multiple scholarships during each academic year. CHI Health is a local employer that hopes to bring people into this industry by making it easier for them to get the education they need. Scholarships are also available through Community Hospital McCook.
Healthcare Administration Jobs in Nebraska
Upon completion of your health administration degree, you may qualify for a variety of jobs in your community. Across the board, the job outlook is solid in Nebraska.
By 2024, job openings for health information technicians may increase 13% (O*Net, 2016). At the same time, demand for administrative services managers may increase 10% and job openings for patient representatives may swell 12% (O*Net, 2016).
On average, health information technicians earn $39,230 per year (Bureau of Labor Statistics, 2016). Administrative services managers report an average salary of $89,080 per year (BLS, 2016). The mean income for a patient representative is $32,130 annually (BLS, 2016).
Current Issues in Nebraska Healthcare
The exposure you get to healthcare issues and procedures during school may help you better understand the challenges of Nebraska healthcare.
One exciting development in this region is population health technology, which has the potential to improve overall health statistics. This technology is being tested at Nebraska Medicine (Healthcare IT News, 2016). Another area in which Nebraska has achieved success is access to mental healthcare. They have expanded telehealth offerings to allow patients to reach providers more quickly and affordably (Nebraska Medicine, 2016).
You already know that a career in healthcare may help you get established in a growing industry.
Compare your educational options by contacting Nebraska healthcare administration programs today.
Top Health Administration Schools
{{ school.SchoolName }}
See more programs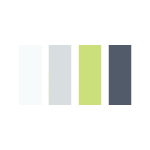 Additional Health Administration Schools in Nebraska
Nebraska
BS - Healthcare Management

(online)

MHA - Health Administration

(online)
AS - Health Information Management
BS - Health Care Business: Healthcare Information Management
BS -