Healthcare Administration Associate Degrees in Nevada
If you've noticed significant changes in healthcare law, pricing, and availability in recent years, you're not alone.
National and statewide changes in medical care have affected everyone, and they've impacted healthcare facilities even more. As facilities strive to adjust to record numbers of patients and rising expenses, they are turning to experienced managers with training in health administration.
Discover if this field is a good fit for you by requesting information from Nevada healthcare admin programs.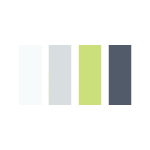 Requirements for Health Administration Programs in Nevada
There are many ways you can pursue an Associate's degree in health administration. Local community colleges and technical schools often have this program across Nevada. Although previous experience in healthcare may be helpful in this field, it is generally not required for acceptance to an Associate's degree program.
Over a period of four or five semesters, you can work to complete your required 60 credits and build a strong foundation of knowledge in healthcare management. The courses you must take to graduate should help you understand local and federal healthcare law, manage healthcare facilities and departments, and navigate the world of policy development.
Commonly Offered Health Administration Courses
S. Healthcare System
Policies and Programs of Healthcare
Leaders in the Changing Healthcare Environment
Management of Health Services Organizations
Managed Care
Health Politics and Policies
Healthcare Law
You may want to earn your Associate's degree in health administration online if you have irregular or changing work hours. This flexible option lets you connect with other students online with email, forums, and class discussions. You may watch online lectures or complete course readings on your own schedule. The only part of your education you may have to do in-person is an internship or practicum, which you may be able to set up with a local healthcare institution.
There's no better time than right now to start preparing for a career in healthcare. Explore your options below and contact programs that interest you.
Paying for School in Nevada
You may start applying for scholarships and grants after getting accepted to a health administration program. The Receive Community Foundation of Western Nevada offers multiple scholarships to healthcare students each year, making it a great resource for students in this region. You can also look into scholarships awarded by local clinics and hospitals. The Southern Hills Hospital and Medical Center funds grants for employees and Nevada students.
Healthcare Administration Jobs in Nevada
The strong job outlook in Nevada is one of the biggest benefits of advancing your education in this state.
Between 2014 and 2024, job openings for health information technicians may swell 27% (O*Net, 2016). Administrative services managers may see a 20% boost in job openings throughout this time period (O*Net, 2016). O*Net anticipates a 31% increase in demand for patient representatives (2016).
Salaries in this industry are in line with averages reported elsewhere in the country. Health information technicians currently earn an average of $43,360 per year (Bureau of Labor Statistics, 2016). Those who take on the role of administrative services manager earn an average annual income of $83,130 (BLS, 2016). Nevada patient representatives bring in a mean healthcare administration salary of $32,800 per year (BLS, 2016).
Current Issues in Nevada Healthcare
In addition to your daily health administration work, you may work toward larger goals that advance the field of healthcare in general. Nevada has struggled with low healthcare rankings in the past, leading the state government to establish a forum with the main purpose of improving state ratings (Las Vegas Now, 2016).
Part of strengthening Nevada healthcare is making it more widely available to state residents, including those who live outside of major urban areas. That's why many institutions, including Nevada Health Center, are expanding their operations to other parts of Nevada (Elko Daily, 2016).
Healthcare administration is a field that can really benefit from the hard work of health professionals like you.
Learn more about earning a Nevada Associate's degree in healthcare admin by contacting schools below.
Top Health Administration Schools
{{ school.SchoolName }}
See more programs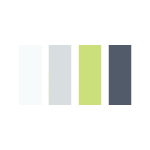 Additional Health Administration Schools in Nevada
Nevada
Bachelor of Science in Health Care Administration and Policy
Master of Health Care Administration
Master of Public Health: Health Care Administration and Policy Concentration