Healthcare Administration Associate Degrees in New Hampshire
Whether you are ready to take the first step toward a career in healthcare or you're currently employed in healthcare, you may be looking into the benefits of an Associate's degree in health administration.
This fast-paced degree can give you a strong introduction to important management concepts and help you become a skilled leader.
Ready to learn more? Reach out to New Hampshire healthcare administration programs below.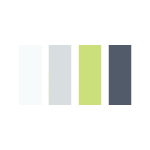 Requirements for Health Administration Programs in New Hampshire
One of the first decisions you have to make while comparing schools is whether you'd like to earn your degree in person or online. If you prefer a conventional degree program, you can look into New Hampshire community colleges and technical schools.
Some larger colleges and universities also have two-year health administration programs. If you are interested in an online healthcare administration Associate degree, you can evaluate schools all over the country. Since this degree does not involve patient care or medical work, there are many online options that allow you to do all of your work online.
One way to compare schools is to evaluate their outcomes and goals. Learning goals and outcomes outline a program's expectations for its students and what skills you are expected to gain while earning your degree. A school's curriculum should relate directly to its competencies, learning outcomes, and learning goals.
Available Courses in Health Administration
Healthcare Economics
Healthcare Strategic Management
Healthcare Research and Evaluation
Healthcare Delivery Systems
Healthcare Reimbursement
Healthcare Finance
Ethical and Legal Considerations in Healthcare
This is a great time to learn more about working in healthcare.
Get in touch with New Hampshire health administration schools to get started.
Paying for School in New Hampshire
If you demonstrate financial need, you may qualify for federal financial aid. Grants do not have to be paid back and can be used for any educational expenses. However, don't forget about private scholarships and grants. These are commonly awarded by local healthcare employers and organizations.
The NH Charitable Foundation has many scholarship programs established for New Hampshire students. If you join the New Hampshire Health Care Association as a student member, you may apply for scholarships each year. The New Hampshire Medical Group Management Association is also a well-known scholarship resource for health administration students.
Healthcare Administration Jobs in New Hampshire
To find the right job for you after graduation, you must think about which work setting best suits you and what your future career goals are.
If you would like an entry-level career that provides experience, consider becoming a patient representative. Job openings for patient representatives may increase 10% by 2024 (O*Net, 2016). The average salary for a patient representative is $36,700 per year (Bureau of Labor Statistics, 2016).
With computing experience and training, you may want to become a health information technician. Job openings may jump 14% by 2024 (O*Net, 2016). Health information technicians earn a mean income of $39,010 annually (BLS, 2016).
With seniority and connections, you may pursue management jobs. Administrative services managers in New Hampshire bring in an average of $87,090 each year (BLS, 2016). Between 2014 and 2024, job openings may increase 9% (O*Net, 2016).
Current Issues in New Hampshire Healthcare
Your daily work should further the overall goals of the healthcare industry. That's why it's important to keep up with healthcare issues in New Hampshire and learn about ways to improve this industry.
One of the biggest trends in New Hampshire healthcare is the movement toward technology-based care (NHBR, 2016). This trend requires management professionals who are welcoming of technology, understand how to use it appropriately in healthcare, and are willing to adapt their facilities' operations to stay in line with technological advances.
The path to a health management career can start right now.
Explore NH healthcare admin Associate's programs below and reach out to programs that interest you.
Top Health Administration Schools
{{ school.SchoolName }}
See more programs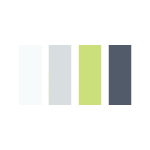 Additional Health Administration Schools in New Hampshire
New Hampshire
Bachelor of Science in Health Management and Policy: Health Services Management Track
Bachelor of Science in Health Management and Policy: Public Health Track
Certificate in Public Health
Master of Public Health