Healthcare Administration Associate Degrees in New Jersey
As the field of healthcare has grown over the last decade, everyone knows that the need for care providers has increased. However, many people do not think about the fact that clinics and hospitals also need administrative staff.
With specialized training in management, healthcare informatics, and healthcare technology, you may help New Jersey healthcare facilities run more smoothly.
Find out how you can get started in this field by contacting New Jersey healthcare admin programs below.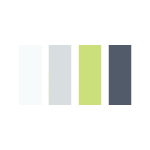 Requirements for Health Administration Programs in New Jersey
An Associate's degree can usually be completed in about two years, although some New Jersey schools do require the completion of five or six semesters instead of four. At minimum, you will need 60 credits to graduate. Schools with more extensive requirements may mandate up to 80 credits.
Common Courses for an Associate's in Healthcare Admin in NJ
Introduction to Health Administration
Health Care Systems
Health Care Economics
Administrative Issues for Health Care Managers
Marketing for Health Care Organizations
Population Health
If you work full-time or you have a busy schedule, you may be interested in online healthcare admin programs in NJ. Online programs give you more freedom to choose when you listen to lectures, complete assignments, and take tests. If you choose a school that requires an internship, you will still need to meet your in-person experience requirements at a local healthcare facility.
An Associate's degree in healthcare administration can help you get established in one of the fastest growing fields in the country.
Request information from New Jersey schools today to learn more.
Paying for School in New Jersey
When you begin a degree program, you may be worried about the financial side of education. There are dozens of financial aid programs that support Associate's-level students, particularly those in high-demand fields like healthcare.
The New Jersey Hospital Association is an excellent resource for healthcare students, since it awards several scholarships each academic year.
Healthcare Administration Jobs in New Jersey
The type and amount of work experience you get as a student may influence your job prospects. You may look into becoming a medical records technician, a career that pays an average of $60,310 per year in New Jersey (Bureau of Labor Statistics, 2016). By the year 2024, demand in this field may swell 8% (O*Net, 2016).
Those who become administrative services managers oversee daily office work and documentation. The average salary in New Jersey is $121,320 per year (BLS, 2016). Between 2014 and 2024, job openings may increase 5% (O*Net, 2016).
If you become a patient representative, you have direct contact with patients every day, either by phone, e-mail, or in-person meetings. Patient representatives in New Jersey earn an average of $39,120 annually (BLS, 2016). O*Net anticipates an 8% increase in job openings by 2024 (2016).
Current Issues in New Jersey Healthcare
When you begin working in this field, your daily work doesn't just affect your place of employment. It also strengthens the healthcare industry as a whole. In New Jersey, facilities are starting to move toward value-based healthcare (NJ Spotlight, 2016). This type of healthcare emphasizes quality over quantity, minimizing the need for invasive tests that do little for patients. Legislators and administrators hope that these efforts will curb medical costs throughout the state.
This is the time to get started in the field of healthcare.
Find the right degree program for you by contacting New Jersey healthcare admin programs below.
Top Health Administration Schools
{{ school.SchoolName }}
See more programs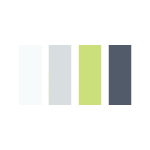 Additional Health Administration Schools in New Jersey