Healthcare Administration Associate Degrees in New Mexico
If you want to make a difference in the field of healthcare, but you do not feel called to career paths that involve hands-on patient care, you still have options. You could be a great fit for the field of healthcare administration, in which professionals provide support to healthcare practitioners and ensure that they do not have to spend their time overseeing office tasks.
Learn more about this career option by contacting healthcare administration schools in New Mexico today.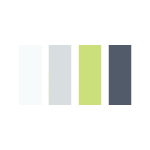 Requirements for Health Administration Programs in New Mexico
An Associate's degree is an excellent way to get your foot in the door in this industry. An Associate's degree includes approximately 60 credits, although you may find that some schools do require additional coursework.
As a full-time student, you may be able to earn your degree in four semesters. While earning your degree, you learn some of the most important skills for healthcare administration professionals and explore the current issues in New Mexico healthcare.
Associate of Science in Health Administration Coursework
Introduction to the American Health Care System
Electronic Health Records
Medical Terminology
Human Resource Management
Health Care Finance
During your two years in school, you may round out your education with an internship or externship. This type of experience is particularly important for those who pursue an online healthcare administration Associate's degree. A big part of succeeding in a new field is having the right connections, and an internship can put you in contact with local employers and industry leaders.
With the right education and training, you could be a huge asset to the field of healthcare administration.
Discover local schooling options by reaching out to NM Associate's in healthcare administration programs.
Paying for School in New Mexico
After accepting a position at a local or online school, you can begin applying for financial aid. If you demonstrate financial need, you may qualify for federal grants. As long as these grants are used for educational expenses, they do not need to be paid back.
There are also scholarship foundations throughout New Mexico. The Community Foundation of Southern New Mexico awards scholarships to students in the southern part of the state each year.
Healthcare Administration Jobs in New Mexico
Upon graduating, you may be ready to get into the workforce and start changing New Mexico healthcare. Medical records technicians protect patient privacy and ensure that paperwork is filed accurately and efficiently. The average salary in New Mexico is $33,840 per year (Bureau of Labor Statistics, 2016). Job openings may jump 13% by the year 2024 (O*Net, 2016).
Administrative services managers play a big role in the daily operation of healthcare offices. The average salary for a New Mexico administrative services manager is $77,750 per year (BLS, 2016).
To get entry-level work experience, you may consider becoming a patient representative. Through 2024, demand for patient representatives may increase 7% (O*Net, 2016). On average, New Mexico patient representatives earn $30,320 per year (BLS, 2016).
Current Issues in New Mexico Healthcare
A big part of working in healthcare is being ready for whatever changes may come your way. Currently, administrators and legislators are looking for ways to keep health insurance accessible to the people of New Mexico, particularly since over 55,000 people signed up for health insurance through the Affordable Care Act in 2015 (Taos News, 2016).
By devoting time to your education now, you can get involved in a growing industry.
Get more information on Associate's in healthcare admin programs in New Mexico by contacting schools listed below.
Top Health Administration Schools
{{ school.SchoolName }}
See more programs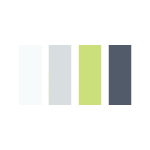 Additional Health Administration Schools in New Mexico
New Mexico
AAS - Health Information Technology
Associate of Applied Science in Health Information Technology
Associate of Applied Science in Health Information Technology

(online)

Bachelors of Science in Health Care Management
Master of Business Administration - Health Care Administration Emphasis
Master of Business Administration - Health Care Administration Emphasis

(online)
Doctor of Health Administration

(online)