Healthcare Administration Associate Degrees in North Dakota
Healthcare administrators are an essential part of the medical industry in North Dakota. Facilities are spread out throughout the state, making it difficult for some rural communities to get access to the medical services they need. Health administrators ensure that clinics have the staff they need to reach out to rural communities and provide in-demand care.
If you have ever considered a career in healthcare management, learn more about this field now.
Start by contacting North Dakota Associate's in healthcare administration programs below.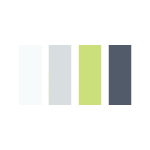 Requirements for Health Administration Programs in North Dakota
Associate's level health administration programs are designed to be accessible for new high school graduates and students who have not been in school for many years. For that reason, admissions requirements are generally fairly relaxed.
If you would like to earn a Bachelor's degree at some point, this is a great way to start your education, get some practical skills, and enter the workforce before returning to school.
As a full-time student, you may earn your Associate's degree in two years. By the time you graduate, you should have at least 60 credits.
Some of your credits may come from the courses below and courses similar to them.
Coursework Options in Healthcare Administration in North Dakota
Medical Terminology
US Healthcare Systems
Medical Billing and Insurance
Exploring Healthcare Systems
Healthcare Administrative Office Procedures
Pathophysiology
One option to consider if you have an exceptionally busy schedule is earning your Associate degree in healthcare administration online. You may take your courses in an accelerated format or a standard course schedule. Due dates are generally much more flexible in this learning setting.
If you're ready to take the next step in your career, explore the list of schools below.
Contact programs near you to find out how you can earn an Associate's degree in healthcare admin.
Paying for School in North Dakota
Once you are accepted to a local or online school, you can start applying for grants and scholarships. On top of federal programs and grants funded by state agencies, look into scholarships from North Dakota employers. Trinity Health Foundation is just one option, offering support for aspiring healthcare professionals with scholarships.
Healthcare Administration Jobs in North Dakota
Overall, the job outlook in North Dakota is very promising. O*Net expects job openings for health information technicians to increase 23% by 2024 (2016). Demand for administrative services managers may increase 7% by 2024 (O*Net, 2016). A 16% boost in job openings for patient representatives is expected by 2024 (O*Net, 2016).
Salaries in North Dakota are fairly similar to national averages. Health information technicians bring in an average income of $38,550 per year (Bureau of Labor Statistics, 2016). The average annual income for an administrative services manager is $80,720 (BLS, 2016). North Dakota patient representatives earn an average of $33,480 annually (BLS, 2016).
Current Issues in North Dakota Healthcare
Staying up-to-date on North Dakota healthcare can help you make the most of your education and your future career opportunities. Care providers may see their patient base continue to grow in coming years, since the statewide cost of healthcare is only expected to increase 4% to 5% in 2016 (Insurance News Net, 2016). This increase is substantially lower than what is reported in many other states, ensuring that North Dakota residents can get the care they need.
It's easy to get the information you need to choose a degree program that fits your goals.
Reach out to North Dakota health administration programs to learn more about course requirements and program start dates.
Top Health Administration Schools
{{ school.SchoolName }}
See more programs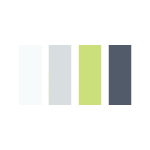 Additional Health Administration Schools in North Dakota
North Dakota
Eligibility Worker - Certificate, Technical - Online Option

(online)

Human Services - AAS, Technical - Online Option

(online)
Healthcare Administration Bachelor's Degree Program

(online)

Master of Business Administration: Health Care Concentration
Master of Business Administration: Health Care Concentration

(online)
Certificate in Health Administration