Healthcare Administration Associate Degrees in Ohio
In the busy Midwestern state of Ohio, healthcare is a huge priority for voters and residents. While it's important for facilities to increase the amount of care providers available, it is equally important to have a strong team of administrative support staff to manage office operations and patient needs.
Discover how you can begin a career in health administration by requesting information on healthcare administration degrees from Ohio schools.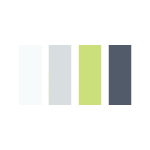 Requirements for Health Administration Programs in Ohio
An Associate's degree generally lasts two years and results in the completion of 60 to 70 credits. It is a convenient option for those who want to start working as soon as possible, as well as those who may want to advance their education in the future.
Many state universities and colleges have credit transfer programs that allow Associate's degree graduates to transfer credits to a Bachelor's program. As you earn your required credits, you may take a set of core healthcare administration courses.
Healthcare Administration Associate Coursework
Medical Terminology and Body Systems
Organizational Behavior and Leadership
Introduction to Health and Human Services Organizations
Health Care Information Systems
Funding Health and Human Services Organizations
Ohio online Associate's in healthcare admin programs make this field of study accessible to those who do not live close to a two-year school. This option is also popular with those who wish to work full-time while earning their degree.
Whether you earn your degree online or in person, consider making time for an internship in your second year of school. It may help your post-graduation job search.
Finding the right school can help you get more out of your education.
Contact healthcare administration schools in Columbus, Ohio and other cities below.
Paying for School in Ohio
After being admitted to a program, it's time to apply for financial aid. Of course, it's important to fill out the FAFSA and find out if you qualify for federal aid. However, you can also apply for grants through local companies and organizations. One major resource for healthcare students is the Ohio Health Care Association.
Healthcare Administration Jobs in Ohio
If you enjoy working with technology and paperwork, you may use your education to become a health information technician. In Ohio, the average salary in this field is $38,400 annually (Bureau of Labor Statistics, 2016).  Between 2014 and 2024, job openings may increase 13% throughout the state (O*Net, 2016).
You may take on management and supervision duties as an administrative services manager. The average annual salary is $84,420 (BLS, 2016). By 2024, job openings may jump 7% (O*Net, 2016).
Patient representatives are often responsible for the majority of patient contact regarding bills, appointments, and test results. The average annual salary for a patient representative is $33,300 (BLS, 2016). O*Net predicts a 6% boost in job openings by 2024 (2016).
Current Issues in Ohio Healthcare
The field of healthcare may see a significant overhaul in coming years, giving you the chance to help companies navigate major changes. Healthcare facilities and insurance companies are adjusting to anticipated changes in healthcare expenses, healthcare availability, and federal funding (Biz Journals, 2016).
Now that you know what it takes to get started in this field, make your move today.
Discover how you can earn an Associate's degree in healthcare administration in Ohio by reaching out to schools below.
Top Health Administration Schools
{{ school.SchoolName }}
See more programs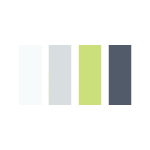 Additional Health Administration Schools in Ohio