Healthcare Administration Associate Degrees in Oklahoma
Hospitals, clinics, nursing homes, and home care agencies rely on administrative staff. These members of the healthcare team are needed to set up appointments, collect payment, protect patient privacy, and allow care practitioners to spend their time working with patients.
If you have ever thought that you would do well in a busy healthcare setting, now is the time to take the next step.
Reach out to Oklahoma schools to learn more about earning an Associate's degree in healthcare administration.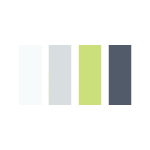 Requirements for Health Administration Programs in Oklahoma
You may be able to earn an Associate's degree in this field at Oklahoma technical schools and community colleges. Most schools require between 60 and 65 credits.
Your curriculum should include a combination of health administration courses and general education coursework. By exploring each school's learning outcomes, you can choose a program that is aligned with your career goals and preferred work settings.
You can also explore each school's curriculum to find out which courses you may take during your two years as a student.
Healthcare Administration Degree Oklahoma Courses
Medical Law and Ethics
Health Care Management
Health Care Systems
Computer Fundamentals
Health Care Finance
Human Resource Management in Health Care
Why not learn more about this field now and start planning your education? Request information from healthcare admin degree programs in Oklahoma to compare your options.
Paying for School in Oklahoma
After selecting a school and getting accepted, the next step is figuring out how you are going to pay for your education. While paying out-of-pocket or getting student loans may be options, scholarships and grants do not require repayment and can save a significant amount of money. The Oklahoma Public Health Association awards scholarships to students pursuing healthcare careers.
Healthcare Administration Jobs in Oklahoma
While working through your degree program, you should get a feel for which work settings are a good fit for you and which job titles make the most use of your skills. You may look into becoming a medical records technician if you work well with technology and paperwork.
The average salary for an Oklahoma medical records technician is $34,240 per year (Bureau of Labor Statistics, 2016). By 2024, job openings in this field may increase 13% (O*Net, 2016).
If you want to step into a management position, you may become an administrative services manager. The Bureau of Labor Statistics reports an average annual income of $68,630 (2016). Demand for administrative services managers may swell 11% through 2024 (O*Net, 2016).
Those who enjoy working with patients to solve billing and scheduling issues often do well as patient representatives. Patient representatives earn an average Associate in healthcare administration salary of $31,120 per year (BLS, 2016). O*Net reports an anticipated 12% increase in job openings between 2014 and 2024 (2016).
Current Issues in Oklahoma Healthcare
Throughout your education, make sure to stay on top of changes in Oklahoma healthcare and federal healthcare. Doing so can help you be well-informed when you start looking for jobs.
In Oklahoma, one of the biggest priorities is veterans' healthcare, which tends to be subpar across the country (News 9, 2016). One Oklahoma senator is making this a priority in the current legislative session. He hopes to improve the quality of veteran healthcare and make it more accessible.
Learning about local degree programs now can help you create a plan and get started on the path to a career you love.
Check out the list of Oklahoma healthcare administration schools below and contact programs that interest you.
Top Health Administration Schools
{{ school.SchoolName }}
See more programs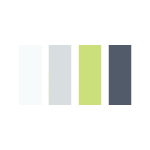 Additional Health Administration Schools in Oklahoma