Healthcare Administration Associate Degrees in Oregon
The smallest factors can make a huge difference in the success of medical facilities like clinics and hospitals. Of course, care provider quality is a major factor, but administrative professionals also make a huge difference in the daily operations of any healthcare facility.
Institutions with educated, highly trained administrative professionals are more likely to enjoy properly scheduled days that go as planned. If you're ready to find out what it takes to become a healthcare administrator, you've come to the right place.
Take the next step by getting in contact with Associate in healthcare admin programs in Oregon today.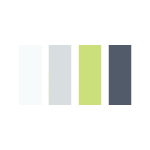 Requirements for Health Administration Programs in Oregon
The Associate's degree is one of the quickest ways to get started in a new field. Even if you have previous healthcare experience, you may need quite a bit of training to translate your work experience into an administrative capacity.
If you attend school full-time, you may be able to complete your training in four or five semesters. You may build a solid foundation of healthcare management skills in the courses listed below.
A.S. Degree in Healthcare Administration Course Options
Health Record Management
Health Care Delivery Systems
Anatomy and Physiology
Legal and Ethical Aspects of Health Care
Health Information Systems
If you are concerned about the time commitment of a degree, you may want to learn more about online healthcare administration programs. These programs generally let you finish lectures, readings, and assignments on a more flexible schedule.
However, if you go this route, consider completing an internship at a local facility to build connections with healthcare professionals.
Paying for School in Oregon
Depending on your financial need and your academic success, you may be able to apply for quite a few grants and scholarships. For many students, the first step is filling out the FAFSA and applying for federal aid. The Northwest Health Foundation provides scholarships and grants to help healthcare students in Oregon and Washington.
Healthcare Administration Jobs in Oregon
Once you reach the end of education, you should have a good idea of the various Associate degree healthcare administration jobs that may be available to you. One benefit of working in Oregon is the promising job outlook.
Between 2014 and 2024, O*Net expects job openings for health information technicians to increase 18% and job openings for administrative services managers to increase 13% (2016). During this time period, demand for patient representatives may jump 17% (O*Net, 2016).
As you gain experience and seniority, you may see your income potential increase. Currently, health information technicians earn an average of $32,130 per year and administrative services managers claim an average income of $78,860 (Bureau of Labor Statistics, 2016). Oregon patient representatives report a mean salary of $34,840 annually (BLS, 2016).
Current Issues in Oregon Healthcare
Oregon legislators have always made healthcare a high priority. Recent funding initiatives make this an even better time to begin working in healthcare. The Oregon Department of Labor awarded a $6 million grant to the state's healthcare industry to improve outcomes and spending (KTVL, 2016).
Why wait any longer to start the next chapter of your career? Get more information on earning an Associate degree in healthcare administration in Oregon.
Touching base with local and online schools is easy, just contact those on this page.
Top Health Administration Schools
{{ school.SchoolName }}
See more programs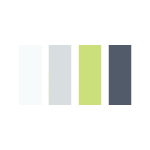 Additional Health Administration Schools in Oregon