Healthcare Administration Associate Degrees in Pennsylvania
When you decide to start career in the healthcare industry, you commit to becoming part of a team that spans your place of employment, your state, and the entire country. If patient care isn't up your alley, why not learn more about administrative career options?
Healthcare administrators ensure that facilities operate within state standards, process paperwork and funding requests, and maintain daily schedules. Discover what it takes to earn an Associate's in healthcare administration in Pennsylvania.
Start by reaching out to schools listed below.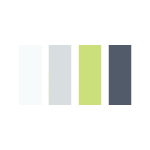 Requirements for Health Administration Programs in Pennsylvania
While comparing accredited healthcare administration programs, you may find that they have quite a bit in common. At minimum, you'll need to complete around 60 credits to graduate with an Associate's degree.
Some Pennsylvania schools require closer to 65 or 70 credits, due to the inclusion of internships or other types of practical experience. However, you may still be able to graduate in two or three years if you attend school full-time.
While most schools require that students maintain a conventional class schedule and attend in-person courses, there are some online healthcare admin programs in PA. You may want to compare both types of programs to decide which one fits your scheduling needs.
PA Healthcare Administration Programs: Course Options
Epidemiology
Economics of Health Care
Composition for Health Care
Legal Dimensions in Health Care
Ethical Issues in Health Care
An Associate's in healthcare administration can give you insight into some of the biggest issues in this industry.
Take the first step on your educational path now by requesting information below.
Paying for School in Pennsylvania
You may receive financial aid from a number of sources, helping you spend as little of your own money as possible on your education. It is also good to avoid excessive student debt, which is why you should spend some time applying for scholarships and grants. The Pennsylvania Foundation is one of the largest scholarship organizations in Pennsylvania, providing dozens of grants each academic year.
Healthcare Administration Jobs in Pennsylvania
Your career options may be dependent on which part of Pennsylvania you live in and whether or not you have practical work experience in this field. S
Some people work behind the scenes as medical information technicians. The Bureau of Labor Statistics reports an average salary of $38,120 per year (2016). By 2024, demand for medical information technicians may swell 12% (O*Net, 2016).
If you have worked in healthcare or management before, look into becoming an administrative services manager. They earn an average of $97,330 per year (BLS, 2016). O*Net anticipates a 7% jump in job openings by the year 2024 (2016).
Patient representatives are the first line of contact for patients with scheduling, payment, and paperwork needs. They earn a mean annual income of $34,780 (BLS, 2016). A 6% increase in job openings may occur between 2014 and 2024 (O*Net, 2016).
Current Issues in Pennsylvania Healthcare
As an administrator, you may use your education to improve healthcare in Pennsylvania and provide patients with more options. Pennsylvania has made great progress in recent years, with a significant improvement in availability of family planning options between 2015 and 2016 (FOX 43, 2016).
Now that you know what's involved in this type of program, find a school that fits your educational needs.
Browse the list of Pennsylvania Associate's in healthcare admin programs below and contact schools that catch your eye.
Top Health Administration Schools
{{ school.SchoolName }}
See more programs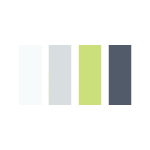 Additional Health Administration Schools in Pennsylvania