Healthcare Administration Associate Degrees in Rhode Island
One of the most rewarding aspects of a healthcare career is the chance to be part of a collaborative team that works in the best interests of the community. In healthcare, everyone does their own part. If you are highly organized, good at working with people, and skilled with technology, you may want to explore careers in healthcare administration.
Learn more about getting started in this industry by contacting Associate's in healthcare administration programs in Rhode Island.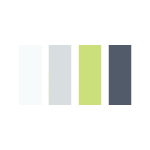 Requirements for Health Administration Programs in Rhode Island
If you plan on attending school full-time, you may be able to start your healthcare career in less than two years. On average, Associate's level healthcare programs last about two years, but some accelerated options can be completed in 18 months.
To graduate, you need at least 60 credits. While some schools require internships or practicum courses, others leave the choice up to each student. Even if your school does not require an internship, you may find that getting some work experience in this field can be very beneficial for your career.
The courses listed below and other classes in your curriculum should help you get closer to meeting your program's learning outcomes.
Coursework Options in Rhode Island
Healthcare Management Terminology
Healthcare Financial Management
Healthcare Outcomes and Quality Management
Legal Aspects of Healthcare Management
Healthcare Laws and Ethics
Health Informatics
With administrative training, you can work with healthcare administration programs, manage office staff, and process data efficiently.
Explore the list of Rhode Island healthcare administration degree programs below and request information from schools that interest you.
Paying for School in Rhode Island
With so many financial aid programs available throughout the country, it is worth your time to apply early and often for scholarships and grants. You may want to start with the FAFSA, because it looks at your financial situation to determine which federal grants you qualify for.
From there, you can move on to grants provided by private organizations and associations. The Rhode Island Foundation offer scholarships in many distinct areas of study, including healthcare and management.
Healthcare Administration Jobs in Rhode Island
Rhode Island healthcare administration degree programs may prepare you for several different career paths. Across the board, the job outlook in Rhode Island is stable.
By 2024, job openings for medical records technicians may increase 6% and demand for administrative services managers may increase 9% (O*Net, 2016). During this timeframe, job openings for patient representatives are expected to grow 12% (O*Net, 2016).
Rhode Island salaries tend to be higher than national averages. The average income for a health information technician is $40,480 per year (Bureau of Labor Statistics, 2016). Administrative services managers earn an average salary of $105,770, while patient representatives bring in an average of $36,250 per year (BLS, 2016).
Current Issues in Rhode Island Healthcare
With recent changes in the federal government, it's no surprise that the healthcare industry is preparing for a huge overhaul. Healthcare administrators may become even more important in coming years as Rhode Island legislators work with the new president to ensure that healthcare remains accessible and affordable (RIPR, 2016).
You can begin working on the next stage of your career now by contacting accredited healthcare administration schools in Rhode Island.
Use the list of schools below to find the right program for you.
Top Health Administration Schools
{{ school.SchoolName }}
See more programs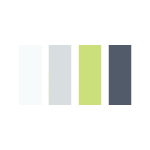 Additional Health Administration Schools in Rhode Island