Healthcare Administration Associate Degrees in South Dakota
The state of South Dakota is known for its diverse healthcare needs, from established urban areas like Sioux Falls to underserved reservations and rural communities in the south. No matter which part of South Dakota you live in, you may be able to make a difference in local healthcare by studying healthcare administration.
Discover if this is the right field for you by contacting local schools for information on South Dakota degrees for healthcare administration.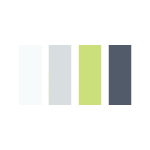 Requirements for Health Administration Programs in South Dakota
Compared to many other educational ventures, an Associate's degree is a relatively quick way to get a degree. The average South Dakota school requires between 60 and 65 credits, which takes most students just four or five semesters.
If you are considering a South Dakota online Associate's in healthcare administration degree, you may take the same courses as those who attend in-person courses. These programs often have very similar learning outcomes and core topics, making it easy for South Dakota students to choose the school that best fits their learning style.
S. Dakota Associate's in Healthcare Admin Courses
Healthcare Management
Healthcare Financial Management
Contemporary Issues in Medical Management
Organizational Behavior
Health Promotion
Once you reach graduation, you should have the knowledge and skills you need to explore entry-level careers in medical management. Contact the schools listed below to find out how an Associate's in healthcare admin in S. Dakota can help you.
Paying for Health Admin School in South Dakota
With local employers, healthcare organizations, and state agencies, you may have quite a few financial aid opportunities to apply for. Vera Health is one South Dakota employer that provides scholarships to local healthcare students and employees returning to school.
Top Healthcare Administration Jobs in South Dakota
Throughout South Dakota, the field of healthcare administration is expected to remain stable for many years. Between 2014 and 2024, job openings for medical records technicians, administrative services managers, and patient representatives are expected to increase 9% (O*Net, 2016).
Salaries are generally fairly similar to those reported in Midwestern states. On average, medical records technicians earn $37,870 per year (Bureau of Labor Statistics, 2016). Those who become administrative services managers report an average annual income of $79,930 (BLS, 2016). According to the Bureau of Labor Statistics, patient representatives earn a mean salary of $28,790 annually (2016).
Current Issues in South Dakota Healthcare
The education you get in an Associate's degree program can help you become familiar with healthcare issues in your community. South Dakota legislators had hoped to expand the state's Medicaid system with federal funding (Modern Healthcare, 2016). As the federal government goes through serious changes in the healthcare system, industry leaders are hoping that Medicaid expansion is still an option.
Furthering your education in the field of healthcare administration can improve access to care in your community. This is the time to learn more about your options and find a school that fits you.
Explore the list of South Dakota schools below and request information today.
Top Health Administration Schools
{{ school.SchoolName }}
See more programs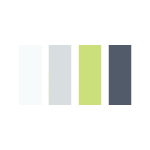 Additional Health Administration Schools in South Dakota
South Dakota
AS - Health Information Technology
BS - Health Information Administration
MS - Health Informatics
Associate of Applied Science in Health Information Technology
Associate of Applied Science in Health Information Technology

(online)

Bachelors of Science in Health Care Management
Master of Business Administration - Health Care Administration Emphasis
Master of Business Administration - Health Care Administration Emphasis

(online)
Bachelor of Business Administration: Health Services Administration
Master of Business Administration: Health Services Administration Specialization
Master of Business Administration: Health Services Administration Specialization

(online)

Master of Public Administration: Health Services Administration Track