Healthcare Administration Associate Degrees in Tennessee
Doctors, nurses, and other healthcare providers are indispensable in the medical industry, but administrative professionals are the glue of any clinic or hospital. As an administrative professional in Tennessee, you may schedule appointments, ensure that patients are billed accurately, communicate with insurance, and make sure that doctors are running on schedule.
Find out how you can start a career in the fast-paced healthcare industry.
Contact healthcare administration schools in Tennessee below.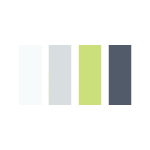 Requirements for Health Administration Programs in Tennessee
Healthcare administration has degree programs at all levels, but an Associate's degree is the most time-efficient option. It is designed to require two years of full-time study.
Students who earn an Associate's degree and want to finish their Bachelor's degree in the future can often use their Associate's degree credits to save time. At this level of education, you cover many of the key topics and issues in medical management.
Your courses may explore managing techniques, healthcare statistics, and healthcare law, among other subjects.
Tennessee Associate's in Healthcare Admin Courses
Health Systems
Administration in Healthcare
Supervision of Medical Staff
Statistics in Healthcare
Ethics in Healthcare
You may be considering an online healthcare admin degree in Tennessee, especially if you work full-time or if you work erratic hours. You may be able to complete your degree in the same amount of time while taking courses that are very similar to those found in standard programs. It you want to get practical experience, you may even work with your advisor to find a local internship site.
Is healthcare the right industry for you? If so, take the first step to a rewarding career by earning an Associate degree in healthcare admin in TN at one of the schools listed below.
Paying for Healthcare Admin School in Tennessee
Since this field has grown so quickly in recent years, there are many professional organizations and associations that support working professionals and students. You may want to apply for scholarships through Tennessee employers and healthcare organizations to minimize your out-of-pocket expenses. The Tennessee Health Information Management Association awards scholarships to healthcare management students.
Best Healthcare Administration Jobs in Tennessee
Your knowledge of healthcare theory and management skills is useful in many career paths and work settings. Tennessee has an extremely positive job outlook, making it a great place to start your healthcare career.
By 2024, job openings for health information technicians may increase 29% and job openings for administrative services managers may swell 17% (O*Net, 2016). Demand for patient representatives may jump 18% during this time (O*Net, 2016).
Your salary may be affected by which part of Tennessee you work in and how much experience you have. As you become more experienced in this field, you may be able to earn more. The average annual salary for a health information technician is $35,000 (Bureau of Labor Statistics, 2016). Administrative services managers earn an average of $75,100 per year (BLS, 2016). The average income for a patient representative is $31,640 annually (BLS, 2016).
Current Issues in Tennessee Healthcare
No matter what type of healthcare degree a medical professional has, everyone works together toward common goals in this industry. Tennessee prioritizes children's healthcare, since it can save money and positively influence academic performance (WGNS Radio, 2016). Children with access to healthcare can have minor illnesses treated before they become more serious, costing more money and requiring more time off of school.
This is the time to dedicate yourself to a career that excites you. Learn more about earning an AA degree in healthcare administration.
Getting in touch with Tennessee schools is easy, just click the links below.
Top Health Administration Schools
{{ school.SchoolName }}
See more programs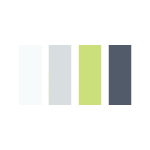 Additional Health Administration Schools in Tennessee