Healthcare Administration Associate Degrees in Texas
As one of the largest states in the country, Texas has hundreds of clinics, hospitals, nursing homes, and home care agencies. In addition to the care providers that see patients every day, these facilities are staffed by administrative professionals who ensure that facilities are up to code and working within legal standards.
If you are ready for a change, find out how you can get started in medical management.
Contact Texas health administration programs below.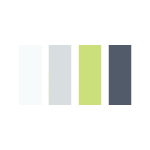 Requirements for Health Administration Programs in Texas
There are many benefits of earning an Associate degree in healthcare administration. These programs are open to students of various backgrounds and skill levels, so they often have more practical admissions requirements than Bachelor's programs. Furthermore, they help you earn your degree quickly and get into the workplace. Texas Associate's degrees in healthcare administration require between 60 and 70 credits, which works out to about two years of study.
If you are considering earning your healthcare administration degree online, Texas is a great option. There are many schools that accommodate the needs of busy students. In an online program, you may be able to complete course readings and lectures on your own schedule, take tests online, and still get practical experience through a local internship.
Texas Healthcare Admin Courses
Healthcare Organizations
Healthcare Ethics
Healthcare Administration History
Healthcare Human Resources
Legal Aspects of Healthcare
Quality Improvement in Healthcare
Are you ready to earn your healthcare administration degree? Houston, Dallas, Austin, and dozens of other Texas communities have two-year programs.
Request information from the schools listed below to compare degree options.
Paying for Healthcare Admin School in Texas
In addition to federal grants and scholarships that are based on financial need, you may want to apply for scholarships through private organizations and employers. The Texas Health Hospital Foundation runs a scholarship program that is open to healthcare students in any type of degree program.
Top Healthcare Administration Jobs in Texas
In Texas, the demand for healthcare professionals is growing more quickly than schools can produce graduates. By 2024, statewide demand for medical records technicians may increase 30% (O*Net, 2016). Job openings for administrative services managers may increase 21% between 2014 and 2024 (O*Net, 2016). This decade may also see a 25% boost in job openings for patient representatives (O*Net, 2016).
Your individual salary may be determined by where you work and how much healthcare experience you have. Currently, medical records technicians earn an average of $38,810 per year, while administrative services managers earn a mean income of $103,710 annually (Bureau of Labor Statistics, 2016). The average salary for a patient representative is $32,730 per year (BLS, 2016).
Current Issues in Texas Healthcare
Not only does Texas provide healthcare to millions of residents every year, it is also responsible for some of the biggest developments in medical technology and research (Trib Talk, 2016). The state's Medicaid program is an example, since legislators have effectively improved outcomes and decreased costs.
Discover how you can earn an Associate degree in healthcare administration by getting in touch with Texas programs now.
By requesting information from local schools now, you can start the journey to a healthcare career.
Top Health Administration Schools
{{ school.SchoolName }}
See more programs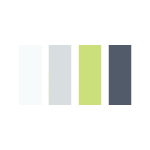 Additional Health Administration Schools in Texas