Healthcare Administration Associate Degrees in Utah
The last eight years have seen a huge amount of reform in the field of healthcare. Although this has led to an increase in demand for care providers, it has really increased the need for highly trained administrative professionals. Healthcare administrators can lead hiring efforts, create efficient patient scheduling plans, and give care providers the support they need to spend as much time with patients as possible.
Find out if this field is a good fit for you by contacting Utah healthcare administration Associate's degree programs below.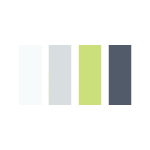 Requirements for Health Administration Programs in Utah
Most Associate's degree programs have straightforward requirements that make it easy to start your education and work toward a new career. Associate's programs require a minimum of 60 credits, although you may find that some schools require close to 65 or 70 credits.
As you earn this degree, you should take general education courses in addition to your healthcare management classes.
Associate's in Health Admin in Utah: Course Options
US Health Care System
Medical Terminology
Health Care Marketing
Community Health Agencies and Services
Health Communication
Health Care Economics and Policy
Ethical Aspects of Health Administration
It's important to decide if you want a conventional degree program or an online Associate's in healthcare administration. Each type of degree has its benefits. While some students learn best in a traditional classroom setting, others prefer the flexibility of an online program.
Are you ready to start a new adventure in the field of healthcare?
Contact Utah schools to learn more about earning an Associate degree in healthcare administration.
Paying for Health Administration School in Utah
There are many ways you can fund your education in this field. The federal government awards grants based on financial need, while many local associations award scholarships based on your academic performance. One organization to check out is the Utah Public Health Association which awards scholarships to healthcare students everywhere.
Top Healthcare Administration Jobs in Utah
Many Utah facilities have a growing need for highly trained healthcare professionals. Between 2014 and 2024, the state may see a 32% increase in job openings for health information technicians (O*Net, 2016). At the same time, demand for administrative services managers may swell 26% and demand for patient representatives may jump 37% (O*Net, 2016).
Utah health information technicians claim an average income of $38,300 per year (Bureau of Labor Statistics, 2016). The average salary for an administrative services manager is $82,710 per year and the mean salary for a patient representative is $30,920 per year (BLS, 2016).
Current Issues in Utah Healthcare
Attending school in Utah gives you special insight into the healthcare needs of this population and geographic area. Healthcare is one of the biggest priorities in Utah, which is why it is considered a top concern for Utah voters (Deseret News, 2016).
You know what it takes to begin a career in health administration and be a positive influence in the field of healthcare.
Take the first step now by getting in touch with Utah health administration schools.
Top Health Administration Schools
{{ school.SchoolName }}
See more programs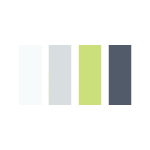 Additional Health Administration Schools in Utah