Healthcare Administration Associate Degrees in Virginia
The duties of a healthcare administrator are diverse and always changing, making this a great career path for those who like a challenge. With an Associate's in healthcare administration in Virginia, you may schedule appointments, collect patient feedback, create quality improvement programs, hire and retain medical staff, and stay up-to-date on new healthcare statutes.
Check out degree options by contacting healthcare administration schools in Virginia.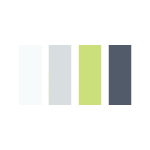 Requirements for Health Administration Programs in Virginia
At a Virginia technical school or community college, you may be able to earn your required 60 credits for an Associate's degree in under two years. Accelerated programs can be finished in as little as 18 months, although most Virginia programs do run for four or five semesters.
While comparing school options, look into the learning outcomes of each program and the classes you must take to succeed at these learning goals.
Virginia Associate's in Healthcare Administration Courses
Principles of Public Health
Population Health
Healthcare Delivery System
Finance and Budgeting in Healthcare
Public and Community Health Administration
You may get the experience you need for your chosen career path in an internship or externship program. Not only does it help to put your skills to work in an actual healthcare setting, a strong internship performance may help you secure job offers.
Your path to a healthcare career can begin right now.
Just check out the list of programs below and request information from accredited healthcare administration schools in Virginia.
Paying for Health Admin School in Virginia
After exhausting federal grants and school-specific scholarships, you may want to look out into your Virginia community to find scholarship programs. Many healthcare employers and professional organizations give students a leg up with financial aid. Health Focus of Southwest Virginia offers scholarships to southwest Virginia students with a history of strong academic performance.
Top Healthcare Administration Jobs in Virginia
Across the board, Virginia's job outlook is positive. Expected job growth rates are often higher than national averages. According to O*Net, demand for medical records technicians may increase 18% by 2024 (2016). Statewide job openings for administrative services managers may see a 10% boost by 2024 (O*Net, 2016).
Patient representatives may experience a 12% increase in job openings (O*Net, 2016).
Salaries in Virginia tend to be slightly higher than those reported in neighboring states.
You may find that your income potential is higher in metropolitan parts of the state. Medical records technicians, on average, earn $38,870 per year (Bureau of Labor Statistics, 2016). The average annual income for an administrative services manager is $98,630 (BLS, 2016). Those who become patient representatives report an average salary of $33,930 annually (BLS, 2016).
Current Issues in Virginia Healthcare
Virginia legislators and executives are extremely involved in state healthcare and national healthcare initiatives. As an administrator, you may enjoy the support of local politicians and legislators. In late 2016, the Virginia government established a joint panel to monitor healthcare changes during the next presidential term (Richmond, 2016). This may allow facilities to make necessary changes as federal standards evolve.
You can help people in your community and improve the healthcare industry in general. Learn how to earn an Associate's in healthcare administration in Virginia.
Contact local schools today.
Top Health Administration Schools
{{ school.SchoolName }}
See more programs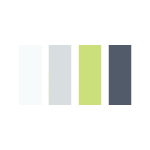 Additional Health Administration Schools in Virginia