Healthcare Administration Associate Degrees in Washington
Washington, the anchor of the Pacific Northwest, has a complex and established healthcare system that aims to meet the needs of its urban dwellers, its indigenous population, and its remote communities. Healthcare administration professionals are a key part of this effort.
Are you looking for a way to contribute to Washington and start an exciting career?
Get more information by contacting Washington State healthcare administration programs below.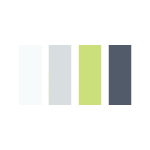 Requirements for Health Administration Programs in Washington
To enroll in an Associate's program, you need a high school diploma or GED. While schools may look at grades and work experience, most community schools and technical colleges have fairly relaxed admissions requirements.
Before you choose a health administration program, look into the curricular requirements of each school. You want to take courses that prepare you to work in your chosen work setting and that complement your prior work experience.
Healthcare Administration Washington State Courses
Health Professions and Careers
Medical Terminology
Healthcare in the United States
Healthcare Accounting
Healthcare Ethics
Healthcare Law
Human Resources Management
Healthcare Finance
An internship or externship is recommended in most cases, but it's particularly important if you earn an online Associate's in healthcare admin in Washington State. It's essential to have local connections in your new field, and an internship is one of the easiest ways to start building a network.
Paying for Health Admin School in Washington
Upon choosing a program and getting accepted, you can apply for financial aid. Scholarship and grant programs often have early deadlines, so it's important to apply early and often to maximize your opportunities. The Washington State Opportunity Scholarship is a great resource for those who plan on staying in Washington after graduation.
Healthcare Administration Jobs in Washington
Washington State Associate's health administration programs lay the foundation for several in-demand health careers. As a health information technician, you can protect patients' information and ensure that paperwork is processed in a timely manner.
The average income in Washington is $43,720 per year (Bureau of Labor Statistics, 2016). Between 2014 and 2024, job openings may jump 16% (O*Net, 2016).
At the next level of management, you may find administrative services managers. They report an average income of $93,740 annually (BLS, 2016). Job openings are expected to increase 18% by 2024 (O*Net, 2016).
If you become a patient representative, you may spend most of your time working with patients to resolve low-level issues. In Washington, patient representatives earn a mean salary of $36,640 annually (BLS, 2016). O*Net expects job openings to swell 20% between 2014 and 2024 (2016).
Current Issues in Washington Healthcare
Washington, like the rest of the country, is waiting to see what federal healthcare changes may come about with the new administration. The state is regulated by the Washington State Health Care Authority, which is responsible for adapting legislation to fit federal standards.
Are you ready to earn an Associate's in healthcare admin in Washington State?
Make your move now and contact local schools below.
Top Health Administration Schools
{{ school.SchoolName }}
See more programs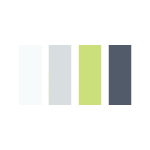 Additional Health Administration Schools in Washington
Washington
AAS - Allied Health
BS - Health Care Administration
BS - Health Care Administration
BA - Health Services Administration
BS - Community Health
Certificate - Health Services Administration
MHA - Health Services Administration
Bachelor of Science in Health Informatics and Health Information Management
Bachelors of Science in Public Health
Graduate Certificate in Health Management
Master of Health Administration
Master of Public Health in Environmental and Occupational Health
Master of Public Health in Environmental and Occupational Medicine
Master of Public Health: Health Care System Performance Concentration
Master of Public Health: Health Policy Concentration