Healthcare Administration Associate Degrees in West Virginia
As West Virginia medical institutions strive to keep up with a growing patient base, they are looking to healthcare administrators and assistants to make the process easier. Those with training in healthcare administration can iron out scheduling issues, oversee hiring efforts, and keep facilities in line with state and federal statutes.
Considering a career in medical management? Learn more about West Virginia health administration Associate's degrees to start.
It's easy, just contact the top health admin schools listed below.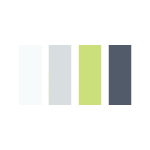 Requirements for Health Administration Programs in West Virginia
An Associate's degree is a straightforward way to build a solid foundation of healthcare knowledge and get ready for entry-level careers. The average program requires two years of full-time study, leading to the completion of 60 to 70 credits.
If you work an irregular schedule or you don't live near a two-year school, you may want to earn an online Associate's in healthcare administration. Some online options require an in-person practical experience component, but most are available entirely online.
W. Virginia Healthcare Admin Associate's Degree Courses
Health Services Law and Legislation
Fundamentals of Healthcare Administration
Long-Term Care Administration
Health Insurance
Medical Ethics
Health Services Planning
The skills you gain at a West Virginia school can help you meet the unique needs of the state's rural communities and patients.
Discover which school best fits you by requesting information today.
Paying for Health Admin School in West Virginia
Many students choose their school because of the financial aid they have available. Whether or not you get student aid directly from your school, you may apply for scholarships and grants to cover the cost of your education. This can help you minimize your student debt, giving you a fresh start after you earn your degree.
The College Foundation of West Virginia is one of the largest scholarship providers in the state, funding many healthcare grant programs.
Healthcare Administration Jobs in West Virginia
The healthcare industry is extremely stable in West Virginia, so you may want to explore a range of career paths after earning your degree.
Between 2014 and 2024, demand for medical records technicians may jump 8% in West Virginia (O*Net, 2016). At the same time, job openings for administrative services managers may swell 1% (O*Net, 2016). Job openings for patient representatives are expected to increase 6% by 2024 (O*Net, 2016).
You may find that your salary is influenced by your location and your job title. Medical records technicians bring in an average income of $34,770 per year (Bureau of Labor Statistics, 2016). For administrative services managers, the average salary is $70,680 (BLS, 2016). Patient representatives report an average salary of $28,750 annually (BLS, 2016).
Current Issues in West Virginia Healthcare
When you become a healthcare manager, you need to be ready to tackle the problems that affect West Virginia residents. Opioid abuse is a significant issue in this state, with some health professionals calling it an epidemic (WV Gazette Mail, 2016).
Whether you want to work with computers or patients, healthcare administration degrees in West Virginia are an excellent place to start.
Compare options by contacting top WV health admin schools below.
Top Health Administration Schools
{{ school.SchoolName }}
See more programs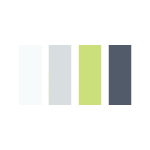 Additional Health Administration Schools in West Virginia