Bachelors in Health Care Administration in Arizona
With its ethnically diverse population and constantly changing health care needs, Arizona is a state that truly relies on skilled healthcare professionals to maintain efficiency. If you want to have a positive impact on the health care industry of Arizona, you may want to learn more about health care administration degrees in Arizona.
You can contact Arizona health administration schools from the listings below to learn more about the programs offered. Once you've had a chance to compare your options, you should be able to choose the school that can best meet your needs.
<!- mfunc feat_school ->
Featured Programs:
Sponsored School(s)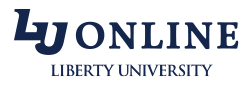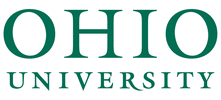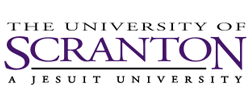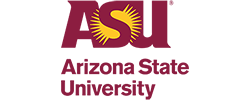 <!- /mfunc feat_school ->
Bachelor's in Healthcare Administration Schools in Arizona
Health care is experiencing major growth throughout the state, so this may be the perfect time to expand your career. A recent report shows that Arizona's amount of insured adults has been increasing steadily for several years, improving access to health care.
Completing your bachelor's degree in health care administration can also help you solve problems of local health care facilities. Several Arizona hospitals have been dealing with operating losses. This has led administrators to seek federal and state funds for operation.
Still, in other parts of Arizona, health care has saved the economy. Several new health care employers in Arizona have strengthened the economy of Tucson.
With a bachelor's degree in health care administration, you may gain a complex set of skills that prepare you to serve as a leader in local health care facilities. These programs include insight into health care management, finances, and operating standards. Some of the courses you may take include Basic Principles of Epidemiology, Public Health Policy and Management, Biostatistics in Public Health, Behavioral Aspects of Public Health, Health Care Marketing, Health Services Administration, Health Budgeting and Finances, and Health Systems Delivery.
To bring together everything you've learned, you may complete an internship at a local health employer. Health care administration internships typically last one semester and require several hours of work every week.
Scholarships may go a long way in making your education more accessible and affordable. Some scholarships are school-specific, like the Dr. Larry A. Mullins Endowed Scholarship for Health Care Administration.
Working as a Healthcare Administrator in Arizona
As you plan for your future career, surround yourself with working professionals in your field. The Medical Group Management Association of Arizona may put you in touch with professionals in your field, help you find out about career opportunities, and give you updates on health care legislation.
Job openings in Arizona are red-hot. A 39 percent growth rate is projected between 2018 and 2028. Salaries in this state are above the nation average. The average salary for a medical manager in Arizona is $123,540 per year.
Getting the right education is the first step to enjoying a rewarding career in health care administration. To get started, contact bachelor's degree programs in health care administration for more information today.
2020 US Bureau of Labor Statistics salary figures for Medical and Health Services Managers. Job growth projections sourced from Arizona's Office of Economic Opportunity and published in the U.S. Department of Labor-funded Long Term Occupational Projections (2018-2028) database. The US Bureau of Labor Statistics expressly refers users to this source for state-specific job market data. Salary figures and job market projections reflect state data, not school-specific information. Conditions in your area may vary. Data accessed September 2021.
Health Administration Schools
{{ school.SchoolName }}
See more programs