Bachelor in Health Administration Programs in NH
Job security, the ability to make a difference, and opportunities to grow are things that most people want from their jobs. If you've made your mark in health care or you're ready to start exploring job opportunities in this field, you may want to learn more about health care administration programs in New Hampshire and the careers they can prepare you for.
To learn more, contact the schools listed below that offer Bachelor's degrees in health services administration in New Hampshire.
<!- mfunc feat_school ->
Featured Programs:
Sponsored School(s)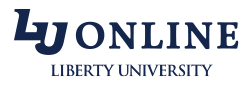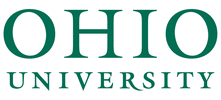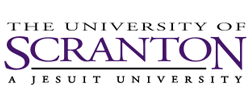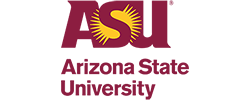 <!- /mfunc feat_school ->
As health insurance goes through a complete reform in the United States, New Hampshire companies are looking for ways to meet health care standards and provide care to patients. Recently, five hospitals in the state teamed up to create a new health insurance plan. Becoming an administrator requires you to be able to adapt to changes in the industry.
Many patients in the state are also adapting to new health care regulations and trying to stay close in their search for health care. Patients with COBRA insurance need to travel hours to find covered providers. Using your administration skills can help you come up with creative solutions to these problems. The best way to attain these skills is by getting you Bachelor's in Health Science in New Hampshire.
Earning Your Bachelor's in Healthcare Administration in New Hampshire
Ready to earn a Bachelor's degree in health administration? Think about all the skills you can develop in this field of study. After completing a rigorous curriculum of courses laid out by your school, you can cap off your degree with an internship, an externship, or a capstone project. Courses that may make up the first part of your program include Health Care Policy, Medical Terminology, Medical Administration, Health Information Technology, Developing Care Organizations, and Health Administration Seminar. In your internship or externship experience, you may work in several different health care settings or you may choose one place to work that suits your long-term career goals.
Higher education is extremely important in New Hampshire, which is why there are so many scholarships and grants set up for health care administration students. Make the most of these opportunities to minimize your educational expenses. The New Hampshire Charitable Foundation funds dozens of scholarships each year. Scholarships worth $1,000 to $5,000 are available through the New Hampshire Long Term Care Foundation.
Furthermore, consider joining a group like the New Hampshire Medical Group Management Association. This association funds scholarships, sets up networking events, and helps members stay up-to-date on industry standards and changes.
Working With Your Bachelor's in Health Administration in New Hampshire
As a health care management professional in New Hampshire, you may benefit from a very strong job outlook and a wide salary range. The average yearly medical manager salary in the state is $120,490. Statewide job openings in this field are projected to increase by 17 percent between 2018 and 2028.
Health administration is a crucial part of a strong medical industry. Get started today by reaching out to health care administration programs in New Hampshire for additional information.
2020 US Bureau of Labor Statistics salary figures for Medical and Health Services Managers.
Job growth projections sourced from the New Hampshire Department of Employment Security and published in the U.S. Department of Labor-funded Long Term Occupational Projections (2018-2028) database. The US Bureau of Labor Statistics expressly refers users to this source for state-specific job market data. Salary figures and job market projections reflect state data, not school-specific information. Conditions in your area may vary. Data accessed September 2021.
Health Administration Schools
{{ school.SchoolName }}
See more programs