Hospital Administration Degree: Complete Breakdown
Why a Hospital Administrator Degree might be perfect for you. America's health care landscape is facing widespread change these days with the advent of many new federal regulations and an evolving population of patients. In this fast-paced environment, an effective hospital administrator can be one key to keeping medical institutions on a strong and steady path. Specialized health care administration programs offered at dozens of hospital administration colleges across the country allow students to develop the expertise needed to succeed in this rewarding career and fulfill their health administration duties.
Today's hospitals face great challenges in meeting the needs of the patient population. Aging baby boomers are increasing demands on the system. An influx of more than 30 million previously uninsured patients is anticipated as a result of legislative changes. In addition, hospitals also are being asked to meet new performance standards or to face strict penalties.
With so much change on the horizon, it is no wonder that a health care administration career is expected to be such a booming job field. In fact, Forbes Magazine has listed "health care administration" as one of the best master's degrees for jobs, with a mid-career median pay listed in 2012 at about $88,000. The top 10 percent in the field earn more than $150,560, according to the labor department.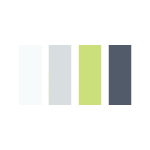 Hospital Administration Job Description
Hospital administrators are responsible for the smooth daily operation of their facilities. In that role, some of the health administrator duties include making wide-ranging decisions about finances, personnel, medical policies, and community relations. Some administrators direct activities for a whole hospital, while others work in individual hospital departments, clinics, public health agencies, rehab facilities, or outpatient care centers. These challenging careers typically require at least a Bachelor's degree and often a Master's degree or beyond.
A growing number of undergraduate and graduate level programs in health care administration programs are available at hospital administration schools across the country, with options available both online and on traditional campuses. Admission requirements for health administration degrees can vary widely, but you can expect to take similar types of courses no matter where you study. Every successful hospital administrator will need to be well versed in business management issues, health care policy, and legal and regulatory requirements. Typical business-related classes may include topics such as financial management, data analysis, health care budgeting and accounting, information technology, and health care marketing. On the policy side, you may be required to take classes in American and International health care policy, legal issues in the health care industry, global health systems, and labor relations.
Many schools require you to complete an internship or similar hands-on work experience as a part of a health care administration degree program. Some programs also may require a major project or exam, particularly at the Master's or Doctoral level of study.
When selecting a college, you will want to consider whether a program has been accredited by a reputable review agency such as the Commission on Accreditation of Healthcare Management Education Association. The Association of University Programs in Health Administration provides certification for these programs and offers a variety of scholarships for students who are seeking degrees in the field.
Employment prospects for hospital administrators
According to the U.S. Department of Labor, job prospects are bright for medical service managers and other health care administrators. About 315,000 Americans worked as medical service managers or health care administrators in 2012, and hospital administration jobs were projected to increase by 23 percent by 2022. In 2013, the average annual income for employees in the field was $101,340, the bureau reported. About one-third of those workers were employed in general medical and surgical hospitals.
A hospital administrator's day-to-day duties are wide-ranging. Hospital administrator jobs may include planning the budget, developing financial reports, reviewing facility activities, conducting training programs, recruiting and hiring staff, and developing employee work schedules. Another important component of the job can be coordinating communication with an institution's board of directors and with the community at large. In order to be effective managers, administrators will need to keep abreast of changes in health care technology and regulatory mandates. In addition to their college studies, hospital administrators may choose to seek certification through the American College of Healthcare Executives.
Taking the helm at a hospital requires more than just a degree. The best candidates will be skilled problem solvers, critical thinkers, and communicators. The ability to lead others, to motivate, and to build a team atmosphere also are important. With these essential skills, administrators will be able to adapt and flourish in this complex and growing field.
To find the college that offer Hospital Administration degrees, review the schools on our page. Once you have found those programs that interest you, request more information to learn specifics. Expanding your education to lead others in the healthcare field is a great way to affect change in your area, and we hope to provide you with the resources to achieve your goals.
Top Health Administration Schools
{{ school.SchoolName }}
See more programs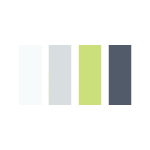 Additional Health Administration Schools
Alabama
Alaska
Arizona
California