Healthcare Administration Graduate Degrees in Kansas
The healthcare industry has been gearing up for the last few years to accommodate an influx of newly insured patients, with this trend anticipated to continue into the next decade. The baby boomer generation is also getting older, and seeking primary care services for multiple health conditions and concerns. With this increased demand, there is likely more to be expected from the people that work in the health care field, leading to the need for effective leadership within the industry.
You can capitalize upon the need for more administrators by returning to school to earn your Master's in Healthcare Administration degree in Kansas. This can prepare you to step up as a leader, while expanding your career options upon graduation. Contact the schools you find on this page to learn more about program specifics and to begin to compare schools in order to choose the one that is right for you.
<!- mfunc feat_school ->
Featured Programs:
Sponsored School(s)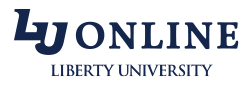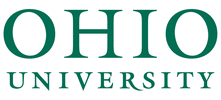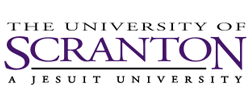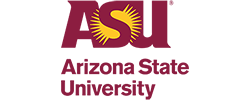 <!- /mfunc feat_school ->
There are several hospitals, doctor's offices and healthcare centers across Kansas that are quite medically advanced, leading to the possibility of several rewarding job opportunities. If you are serious about going back to school, it is vital to look at this process objectively. Prospective Master's students must know what field most interests them. This can help determine what schools are the best options, in addition to what course work will be given priority.
Job Prospects in Kansas for Medical and Health Services Managers
The United States is seeing a dramatic increase in the number of people who will work as Health and Medical Services Managers. These positions, which typically require a Master's degree, offer good salaries and high job growth. Healthcare management jobs in Kansas are projected to increase by 11 percent between 2018 and 2028, with 400 job openings anticipated in Kansas each year during this period. The median salary for healthcare administrators in Kansas is $89,090 per year. This translates to roughly $47 an hour.
Healthcare Administration Programs in Kansas
A Master of Health Services Administration (MHSA) is one of the most common master's degrees that healthcare administrators earn in Kansas. There are a few different schools that offer these degrees, and your previous college grades and job experience will do much for determining the school that you will attend.
Health care administration work is vitally important. These administrators play a crucial role in a number of medical entities. That is why the degree is so advanced and the coursework so challenging. People will learn a wide variety of skill sets when they enter the MHSA program. Students are taught about the intricacies of human resources, how to engage with other administrators and medical staff members, the process of interviewing and hiring medical and non-medical personnel, as well as other relevant details to operating a healthcare facility.
Monetary responsibility is another trait that is taught within these MHSA or MHA programs. There are even opportunities for MBA students to step into a role in healthcare administration, as so much of the operations are based on business models. For example, the scheduling of staff may seem like a tedious and boring part of the job, but it is actually very important. If you want to be fiscally responsible, staff must be scheduled in the proper manner. By learning these methods, healthcare administrators can create schedules that keep the work flowing, help the hospital or medical institution thrive, and still achieve fiscal responsibility.
Earning a Master's in Healthcare Administration is about more than just completing the course work and exams. This degree implies that you will become a leader in the medical field. Kansas is a state that always looks to improve its medical facilities and services. By getting your master's degree, in whichever specialty of healthcare administration you choose, you're taking steps to position yourself as one of the leaders in the field.
For current medical professionals who want to take the next step, getting a master's degree is a great option. It presents the chance to be better educated, to assume a position with more responsibility, and to give your short- and long-term salary prospects a boost. You will also be doing your part to ensure that healthcare in Kansas remains accessible and effective. Take some time and request program materials from the schools that interest you most today.
2020 US Bureau of Labor Statistics salary figures for Medical and Health Services Managers.
Job growth projections sourced from the Kansas Department of Labor and published in the U.S. Department of Labor-funded Long Term Occupational Projections (2018-2028) database. The US Bureau of Labor Statistics expressly refers users to this source for state-specific job market data. Salary figures and job market projections reflect state data, not school-specific information. Conditions in your area may vary. Data accessed September 2021.
Health Administration Schools
{{ school.SchoolName }}
See more programs