Masters in Healthcare Administration in New Hampshire
The healthcare industry relies upon the skills of its talented nurses, doctors and allied health professionals, but it can't function without the expertise of knowledgeable healthcare administrators. With jobs available in areas like management, administration, and health information, a Masters in Health Administration (MHA) can offer you many diverse choices in future employment, as well as a potential increase in salary.
If you are thinking of joining the group of talented, yet diverse group of MHA graduate school students in New Hampshire, take time to contact the schools you find below. Comparing MHA programs in NH and online is your first best step toward finding the school that works best for you.
<!- mfunc feat_school ->
Featured Programs:
Sponsored School(s)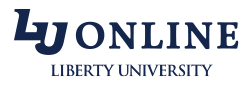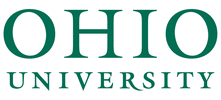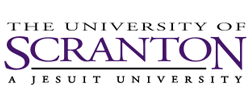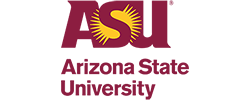 <!- /mfunc feat_school ->
Overview of Master's in Health Administration Programs in New Hampshire
Colleges in New Hampshire offer MHA degrees online, on campus, and as hybrid programs. Some of the topics you'll likely cover while in a graduate healthcare admin program include financial management, strategic planning, marketing, and project management. In addition, health administration programs offer study on how resource management impacts the quality of care, as well as how medical facilities function in today's ever evolving healthcare environment.
If you're interested in managing a health care facility, you may want to compare an MBA in healthcare versus a Master in Health Administration. An MBA tends to focus upon the business side of healthcare while an MS in Health Administration offers a greater degree of training and study of the healthcare and quality aspects of this field.
Requirements for Health Administrators in New Hampshire
Responsibilities of medical and health services managers include the planning and direction of medical services at a variety of healthcare facilities. Experienced administrators may manage an entire facility while new graduates may have a role in managing a specific department. Additionally, administrators may specialize in one area of healthcare, such as long-term care, hospice care, hospital systems administration, or public health.
After graduation, you may want to investigate certification through the Professional Association of Health Care Office Managers. The organization offers certifications that include Certified Medical Manager (CMM) and Health Information Technology Certified Manager for Physician Practice (HITCM-PP).
MHA Scholarships and Financial Aid in New Hampshire
If you have limited income or financial need, you may qualify for federal student aid, as well as private student loans to cover the rest of tuition costs. The New Hampshire Health Care Association also offers scholarship opportunities for anyone interested in the administration of long-term care programs. The organization reports that they have distributed over $400,000 in scholarships over the past 30 years.
When applying to one of New Hampshire's MHA programs, you'll need to investigate the scholarships and grants offered through the university itself and by organizations connected to your chosen institution. The New Hampshire Department of Health and Human Services also offers opportunities to train for health care occupations.
Career Outlook for Health Administrators in New Hampshire
According to the Bureau of Labor Statistics (BLS), the field of health services management can be entered with a bachelor's degree. However, the BLS also states that master's degrees are common in the industry and are essential for helping an administrator remain current on healthcare laws, new technology, and state health regulations.
Healthcare is a rapidly expanding industry in the United States. Between 2018 and 2028 jobs in New Hampshire's healthcare management field are projected to increase by 17 percent. Healthcare administration is a competitive area of the industry, and a master's degree is one of the best ways to qualify for work at the management or executive level.
If you currently work in health care and wish to expand your opportunities for employment, you may want to investigate a Masters in Health Administration degree. With New Hampshire scholarship and aid opportunities offered by various state-based organizations, returning to school could offer a cost-effective method of career advancement.
2020 US Bureau of Labor Statistics salary figures for Medical and Health Services Managers.
Job growth projections sourced from the New Hampshire Department of Employment Security and published in the U.S. Department of Labor-funded Long Term Occupational Projections (2018-2028) database. The US Bureau of Labor Statistics expressly refers users to this source for state-specific job market data. Salary figures and job market projections reflect state data, not school-specific information. Conditions in your area may vary. Data accessed September 2021.
Health Administration Schools
{{ school.SchoolName }}
See more programs