Masters in Health Administration in Virginia
Healthcare administration is one of the most challenging careers for bright, energetic and service-oriented graduate degree seekers today. Virginia offers dynamic programs in several universities that will provide training in cutting edge techniques and processes for resolving the complex problems facing today's exploding healthcare industry.
If you avail yourself of this training, you may find, upon graduating, many opportunities in a wide variety of health-oriented settings where you will be challenged to create, innovate, and continue to learn in exciting ways. Contact the schools you see listed below that offer Master's in healthcare admin (MHA) degrees in Virginia to get program information today.
<!- mfunc feat_school ->
Featured Programs:
Sponsored School(s)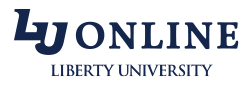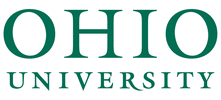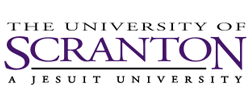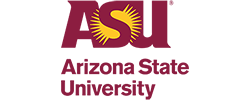 <!- /mfunc feat_school ->
Master's in Healthcare Administration Degree Programs in Virginia
A graduate Healthcare Administration program may be housed in any of several schools or departments. Virginia universities offer this program in a Department of Health Administration, School of Business Administration, Department of Health Administration and Policy or School of Nursing; the location shows where the program emphasis will lie.
Healthcare administration programs usually consist of two years of courses and a full third year internship. Dual degrees are possible with business administration, information technology/systems, public health or juris doctor. If you opt for a double major, you will generally complete the extra coursework during the third year and do an internship over a summer session.
There is also a blended two-year program with online MHA courses and periodic campus intensive sessions. This program is designed for working healthcare professionals and does not require an internship.
Candidates for MHA programs in VA must meet admission requirements for graduate school. These typically include a bachelor's degree from an accredited institution, a minimum of a 3.0 grade point average and GRE or GMAT scores of at least 50th percentile. In addition, a resume, three letters of recommendation, a personal statement, and an interview are required; these give you an opportunity to highlight the personal and experiential qualities that suit you for healthcare administration. Some programs also require one to three years of professional experience in a healthcare setting.
Universities are trying to select applicants who will be successful in a rigorous and highly tailored program. You should study the programs of the different schools and make a determination of your suitability. Care and thoroughness in applying, being well versed about the program, extra courses you have taken that relate to this field, familiarity with professional organizations–even attendance at professional conferences– will let you stand out as an outstanding applicant.
The successful graduate of a Virginia graduate healthcare administration program will have the knowledge, understanding and skills to find solutions for problems arising in healthcare management. To achieve this level of proficiency, courses will provide opportunities to develop skills in analytic and critical thinking, statistical analysis and research, innovation, integration, leadership and communication.
Courses such as the following will expand your knowledge base and are typically required in Master's in Health Administration Degrees in Virginia:
Strategic Management in Health Care Organizations
Financial Management
Health Care Data Analysis
Health Economics
Information Systems for Health Care Management
Health Care Politics and Policy
Health Care Law and Bioethics
Marketing
Population Health and Epidemiology
Human Resources Management in Health Care
MHA Scholarships in Virginia
Each healthcare administration program provides information on financial aid and scholarships available to incoming and attending graduate students. Students who attend schools that are members of the Association of University Programs in Health Administration (AUPHA) are eligible to apply for a number of scholarships that they list. An example is the David A. Winston Scholarship of $10,000 awarded to ten students of a health administration/policy master's program who demonstrate a commitment and potential to succeed in health policy.
Job Outlook for Healthcare Administrators in Virginia
Healthcare administration is a rapidly growing profession and the job outlook in Virginia between 2018 and 2028 is predicted to grow by 18 percent, which is on par with the national average. Graduates of healthcare administration programs can apply for jobs in hospitals, physicians' offices, clinics, community health centers, managed care organizations, home care or assisted living communities, the insurance industry, and consultant services. Government agencies and pharmaceutical organizations also hire healthcare managers.
Medical and health services managers in the nation earn an annual average salary of $118,800. In Virginia, the average was $118,530. The metropolitan area which showed the highest average salary in Virginia was Charlottesville at $126,440. The combined area of Washington-Arlington-Alexandria, DC-VA-MD-WV reported salaries averaging $138,260. General medical and surgical hospitals typically pay more than physicians' offices or health care facilities in VA.
The healthcare administration professional is a unique leader whose competencies can be applied in multiple settings in a variety of management, research, teaching or consulting positions. When you graduate from a health administration program in Virginia, the career possibilities become expansive, as you will have been taught the skills necessary for a variety of influential positions. Contact the schools offering MHA programs in Virginia to learn more about which school may be the best fit for you.
2020 US Bureau of Labor Statistics salary figures for Medical and Health Services Managers.
Job growth projections sourced from the Virginia Employment Commission and published in the U.S. Department of Labor-funded Long Term Occupational Projections (2018-2028) database. The US Bureau of Labor Statistics expressly refers users to this source for state-specific job market data. Salary figures and job market projections reflect state data, not school-specific information. Conditions in your area may vary. Data accessed September 2021.
Health Administration Schools
{{ school.SchoolName }}
See more programs