Online Associate in Health Administration Programs
The health care and social assistance sector will account for 3.4 million of the 8.4 million new jobs expected to emerge between 2018 and 2028. That's more than a third of all the new jobs expected in that decade. An associate degree in health administration could be your ticket into this rapidly expanding field.
An associate degree gives you a broad general education, but you'll also learn about health care policies and laws, health care management, epidemiology, human anatomy and physiology, as well as the computer skills required in the modern health care field.
This two-year degree can be completed mostly online. It prepares you for entry-level work in the field, or, if you'll be moving on to a full bachelor's degree, will typically satisfy the first two years of a four-year undergraduate program. If you choose to learn online, you'll find there's no shortage of quality distance-education programs to choose from.
This page will introduce you to some of the best programs while also showing you how to choose the program that's right for you and giving you a feel for what to expect along the way.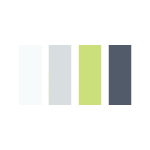 Benefits of Getting an Online Associate Degree in Health Administration
There are a whole heap of reasons why so many students are choosing to learn online, but one of the biggest benefits is that the format might just make you a better student. A U.S. Department of Education report found that college students who learned online actually performed better on average than their on-campus counterparts. When students participated in hybrid programs, which combine online learning with face-to-face instruction, they performed even better.
The benefits don't stop there. Here are a few more reasons to consider joining the millions of Americans who have earned their degrees online:
Convenience: Going to college is much less convenient when it involves, well, going to a college. Online learning offers the same education without the inconvenience of shuttling to and from a physical campus several times a week.
Flexibility: When you study online, you're not tied to a syllabus that determines what you do and when you do it. Unlike traditional classes, you'll be able—in most cases—to log on when you want and when you're able, according to your work, family, and life schedules.
Pacing: Everyone learns at a different pace, an important nuance that is simply not part of traditional college learning. Online education, on the other hand, lets you move along at your own pace, allowing you to spend more time on coursework that's more challenging while breezing through the parts you find easy.
Ability to review lectures: When a professor gives a lecture in a classroom, you have only your notes and your memory the moment it ends. When you study online, you can review and rewatch lectures and other presentations as many times as you like.
Study environment: The classroom setting isn't for everybody. Online learning lets you study in your home—in your pajamas, if you choose—a coffee shop, or anywhere else you like.
Cost: Some online programs are cheaper than their on-campus equivalents, but all of them allow you to avoid the cost of commuting and other campus-related fees.
It's important to note that some programs are hybrid, which requires some face-to-face learning. That's because health administration programs often involve a clinical component that requires hands-on interaction. In many cases, you'll be able to complete the clinical part locally, and some schools even provide local clinical access to third-party facilities.
How to Choose an Online Program
The best way to choose a program is to approach it analytically instead of emotionally. Resist the urge to fall in love with a specific school or program before you've looked into several options. Make a list of criteria that you'll use to compare each program. That list should include the following considerations.
Type of Degree
There are three types of associate degrees for health administration, and it's important to understand the differences between them before you commit. You'll pursue either an associate of arts in health administration (A.A.), associate of science in health administration (A.S.), or an associate of applied science in health administration (A.A.S.).
If you are interested in a more well-rounded education, consider an associate of arts degree. This type of degree puts a premium on general education, liberal arts, and humanities.
If you are interested in science more than liberal arts education, consider an associate of science degree. This path will focus more on math, science, and other technical coursework and puts less of an emphasis on subjects like history, literature, and writing.
If you want to enter the workforce right away, consider an associate of applied science. This type of degree, however, is an endpoint, not a stepping stone to a bachelor's degree—A.A.S. degrees rarely transfer into full undergraduate programs.
Accreditation
Accreditation, which involves a third-party governing body validating the standards and quality of an academic program, is one of the most important aspects of your decision-making process. There are both national and regional accrediting bodies, but it isn't particularly important which organization accredits your program—but a recognized body must accredit the program you choose.
Programs that are not accredited rarely satisfy the requirements of potential employers or, if you choose to transfer into a bachelor's program, college admissions boards.
Reputation
Accreditation ensures that academic quality standards are met, but that doesn't mean every accredited program is necessarily good. Take the obvious step of reading online reviews, but also try to contact former and current students to get their insight on the program.
What kind of IT assistance did they receive? What academic and social services were available to them? How easy was it to get in touch with instructors? How much personal attention did they receive? What kind of post-graduation career assistance did they get? Also look at things like job-placement rates and graduation rates. These criteria are important to a program's reputation because when lots of students drop out of a program or remain unemployed for extended periods after they graduate, it reflects poorly on the program as a whole.
Budget
The cost of a program depends on several factors, including the program's length, number of credits, the school of choice, and whether or not you're a state resident. College is not cheap, but there are ways to offset costs. As long as your program is accredited, you'll be eligible for the same federal financial aid as on-campus students.
In many cases, schools offer in-house financial aid, called institutional aid. States offer financial aid programs, as well, and many schools offer scholarships and reduced-cost tuition for certain groups like veterans or military personnel. Both the government and private organizations give away money in the form of grants, and many schools offer work-study opportunities.
What Can I Expect From an Online Health Administration Program?
When you study online, you'll encounter the same coursework as your peers on campus, often taught by the same instructors, and emerge with the exact same diploma. While the subject matter and credentials are nearly identical, the overall experience is not.
There are some key differences between learning online and studying on campus, and you'll want to familiarize yourself with what you'll encounter before you get started.
Length of Time
Most associate degree programs take two years to complete. It generally involves about 60 credits spread out across 20 to 30 courses. In some cases, online programs take longer to complete than an equivalent program taught on campus. In other cases, online learners can wrap up their programs more quickly.
Delivery of Courses
Although online coursework, subject matter, and even the instructor are often identical to programs taught on campus, the methods for delivering that coursework are, of course, different. Whether you call it e-learning, distance learning, or online education, you'll encounter some of the same platforms for receiving and submitting assignments, taking tests, viewing lectures, and communicating with instructions and peers.
Learning platforms: You'll need a reliable high-speed internet connection to study online, but much of your work will be done through an online learning platform, which can vary from school to school. Programs like Moodle and Blackboard are among the most popular platforms and allow students to do everything from checking deadlines and submitting assignments to chatting with professors and receiving coursework.
Video: You'll watch lectures and other presentations in video form. One of the biggest benefits is that, unlike traditional live lectures, you can watch them over and over as many times as you need.
Discussion boards: You'll use chat rooms and discussion boards, often embedded into your learning platform, to communicate with both your instructors and peers, ask questions, post responses, and even receive assignments. These boards will be the foundation of your online classroom community.
Video conferencing: You might also use video conferencing or "chats," where you'll communicate live and in real-time with your classmates and instructors. Some instructors deliver lessons via video, which they might then use to host live question-and-answer sessions. If you miss a live chat or video conference, don't worry—they're usually recorded for you to watch later.
Online Exams: You'll also take exams online, which is far more convenient than traveling to campus to sit for an in-person test. Just like a traditional class, your tests may be timed. Your results will be delivered directly to your instructor, who will send your scores and results back to you through the online learning platform.
Clinical Experience
Both online and on-campus health administration programs come with a clinical experience that must be completed in person. You'll usually be able to complete this requirement close to where you live. This is good for two reasons.
First, it's convenient. By placing you in a local facility, you won't have to go far to complete this hands-on work. Perhaps more importantly, however, you'll develop local connections that could become key networking relationships once you graduate and pursue employment in the field.
Top Health Administration Schools
{{ school.SchoolName }}
See more programs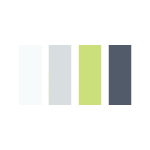 Additional Health Administration Schools
Arizona
California
Colorado