Online Associates in Health Administration Programs
Below is a list of all of the Online Associates in Health Administration Programs we could find, from over 570 schools across the US.
Getting into associate degree programs usually just requires a high school diploma or GED, but don't let that fact lull you into thinking you can coast through the courses. Getting good grades and making the most of the opportunity is what will lead you to a good job or get you into a strong four year degree program.
Whether you attend a university or community college, chances are you can complete most of the degree requirements online. The coursework is particularly well-suited to distance learning. Programs typically take two years to complete if you can pursue them full time; however, online programs offer the flexibility to work according to your own schedule and can stretch over a longer period of time.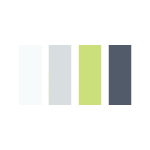 Course descriptions for Online Associates in Health Administration
Some of your coursework provides the liberal arts foundation needed for your eventual bachelor's degree, should you choose to go that route. You will study writing, literature, rhetoric, statistics and math (usually algebra), economics and history. Online programs require a certain level of computer literacy that the curriculum will build upon. Many schools have an introductory class on e-learning. You will also learn basic computer skills and get an overview of the various software applications used in running everything from a small doctor's office to a major hospital department. Another significant chunk of the coursework focuses on general business classes, such as business writing, accounting, and principles of management. You will then focus on classes specific to the medical field such as medical ethics, insurance and managed care and trends in laws relevant to medicine. If you go for an Associate of Arts in health management degree, you will have more liberal arts classes and electives. If you elect to pursue an Associate of Science in health management, you will take classes in physical and biological science, social science and psychology. Many programs have an in-person component, consisting of an internship in a real-world environment. You may find your internship manager will provide you with a solid recommendation when you complete your work or the employer may offer you a job outright.
Top Health Administration Schools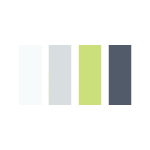 Additional Criminal Justice Schools
Arizona
California
Colorado
Florida
Georgia
Indiana
Iowa
Kansas
Minnesota
New Hampshire
New Jersey
North Carolina
North Dakota
Oklahoma