Bachelor's in Healthcare Administration Online
You have two choices in pursuing your bachelor's degree: a Bachelor of Arts and a Bachelor of Science. In both, you'll major in health sciences. The Arts degree will give you a greater background in liberal arts and allows you to take elective business administration courses. It's best suited for a career in administration and management. Conversely, a Bachelor of Science will provide a more in-depth education in sciences, including biology. This is better for a clinical career. You will need a high school diploma or GED to begin working on your degree. Most institutions also require good SAT scores, a written essay, and sometimes an in-person interview. This field of study is well-suited for distance learning and many top schools offer these degrees as fully online programs.
<!- mfunc feat_school ->
Featured Programs:
Sponsored School(s)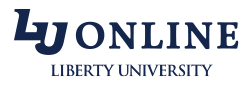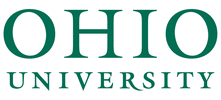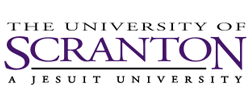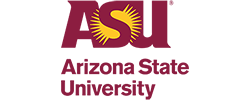 <!- /mfunc feat_school ->
In addition, it might be worth the extra effort to find a program certified by Association of University Programs in Health Administration(AUPHA). While not the same as accreditation, the certification will give you a level of confidence you are in a quality program.
According to the AUPHA, accredited online bachelor's degree programs in health administration make the most of technology and multimedia to make courses interactive. Online chat, discussion boards, email list serves, streaming video, and re-playable podcasts are commonly used. Many schools don't use traditional printed textbooks anymore and instead opt for all streaming content and e-books that can be used on different devices. This means you can usually access lectures at times convenient to you via on-demand video and other interactive elements. Many online students report they have a greater rapport with online faculty compared to a campus program because professors are more available by email, phone, text, and instant message. In addition, the online degree option gives you access to top schools and leading faculty without having to leave your home. You have the option of keeping your job as you pursue your degree. You don't have to drop everything and run to campus for classes at a specific time.
Whether online or on campus, your first two years will be filled with foundation courses and your third and fourth years will focus on degree-specific courses. For instance, on the management side, you will learn how to manage a medical department or office. Record keeping, accounting, handling insurance issues, and transcribing are part of most programs. You'll also take classes in patient relations. Other classes usually include medical law, policy trends, and ethics. An internship working in a real-world medical environment, such as a hospital, clinic, or private practice is a common requirement as well.
FINDING ACCREDITATED BACHELOR'S IN HEALTHCARE ADMINISTRATION ONLINE PROGRAMS
When choosing a college or university, be sure to check accreditations for the institution itself. There are many groups that accredit university programs, but the ones that matter most in this field are the AUPHA (as mentioned previously) and the Commission on Accreditation of Health Management Education (CAHME). Both of these organizations offer additional benefits, including information about the industry, specific schools, scholarships, and internships, as well as continuing education and networking events. Another professional association to look into is the National Healthcareer Association. They don't offer accreditation, but provide helpful healthcare career information.
EXPERT ADVICE: WHY PURSUE A BACHELOR'S IN HEALTH ADMINISTRATION ONLINE?
The field of health administration is growing in more ways than one, and that not only means lots of jobs in general, but many different job types, several of which have high salaries and good benefits.
What makes this field so interesting is the sheer variety of work you can pursue. Sure, there are the commonly expected jobs in hospitals, community clinics, and doctors' offices. Your opportunities expand when you consider careers at managed care and health insurance companies, as well as work in health marketing agencies and law firms specializing in health care issues.
BENEFITS OF AN ONLINE BACHELOR'S IN HEALTH ADMINISTRATION
To be considered for these types of jobs, you will need a college degree. The number of quality online degree options is growing, with top traditional universities now offering degrees online. This gives students like you the opportunity to catch up on lectures, notes, and assignments at a time that is convenient for you. Most coursework can be scheduled around family or work obligations, making it possible to continue to work at a full-time job while getting your healthcare degree.
Innovative technology such as discussion boards, online chat, and streaming lectures make online programs just as intensive and, in some cases, even more interactive than on-campus classes.
Considerations with Online Health Administration Programs
However, flexible scheduling doesn't translate into an easy degree. Earning your bachelor's in health administration online will be a challenge. In many cases, the online programs are taught by the same professors and follow the same curricula as on-campus courses. Expect the first two years to focus on the basic liberal arts classes common to most bachelor's degrees. This includes classes in English and writing, and sciences such as biology, mathematics, and information technology. The next two years are spent on core courses geared more towards health management. They cover health informatics, healthcare ethics, law and policy, human resources management, administration and management, finance and economics, marketing, statistics, organizational behavior, and issues specific to nonprofits.
One innovation to note is the growing number of degree completion programs like the one at Drexel University. If you have already attended college but didn't complete your degree or if you have earned transferrable credits at a community college, you may be able to earn your bachelor's in half the time and at considerable savings. The policy on transferrable credits varies by school.
Another trend is the growth of online fast-track programs that allow you to earn credits that count toward your master's degree as you pursue your bachelor's. Most programs allow you to substitute undergraduate courses with comparable graduate-level courses. That one class counts toward your bachelor's degree and the credits transfer toward your master's. These programs allow you to save time and money in pursuit of a Master of Health Administration (MHA). You will have to earn both degrees from the same institution.
If you already know your specific career focus, many online degree programs allow you to add a specialization to your degree, such as pediatrics, long-term care, rehabilitation, and even law or marketing. This is helpful if you want to concentrate on a certain field within the healthcare industry and may make you more attractive to employers.
Consider some of the programs below and good luck in your journey in higher education!
Health Administration Schools
{{ school.SchoolName }}
See more programs